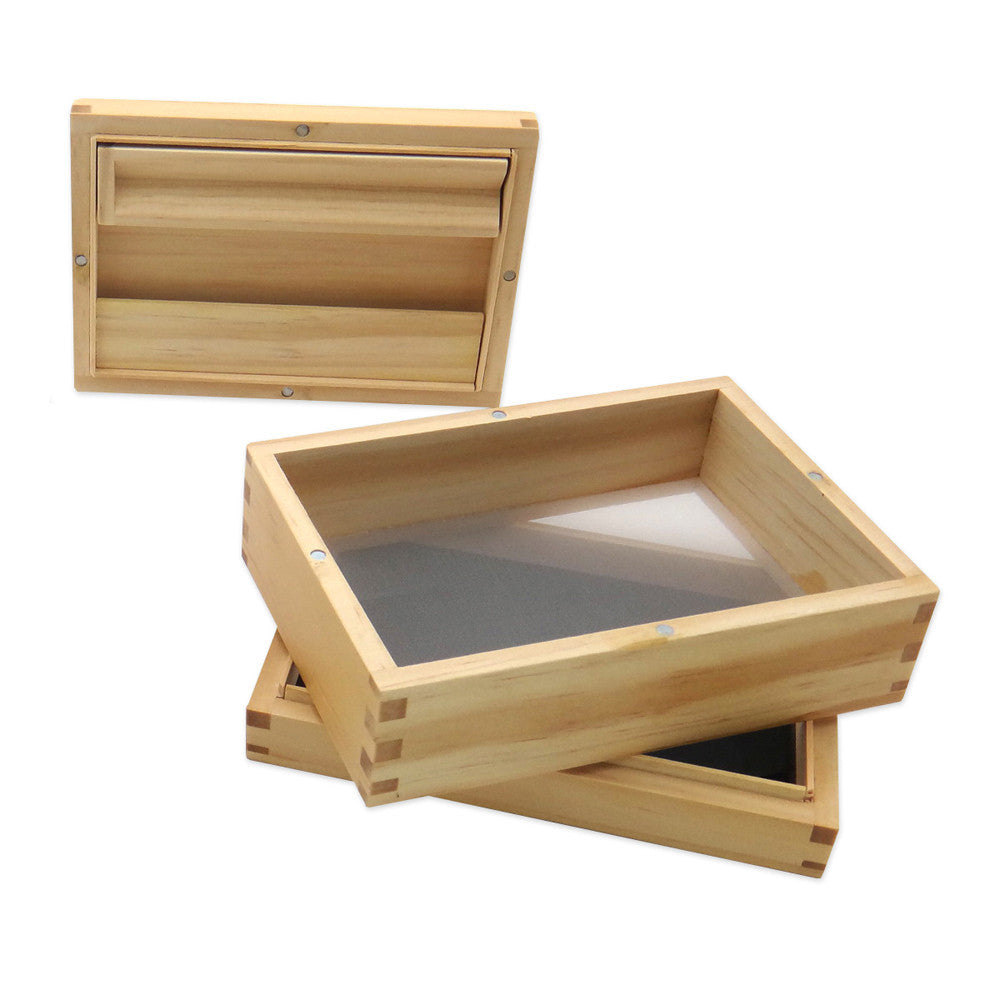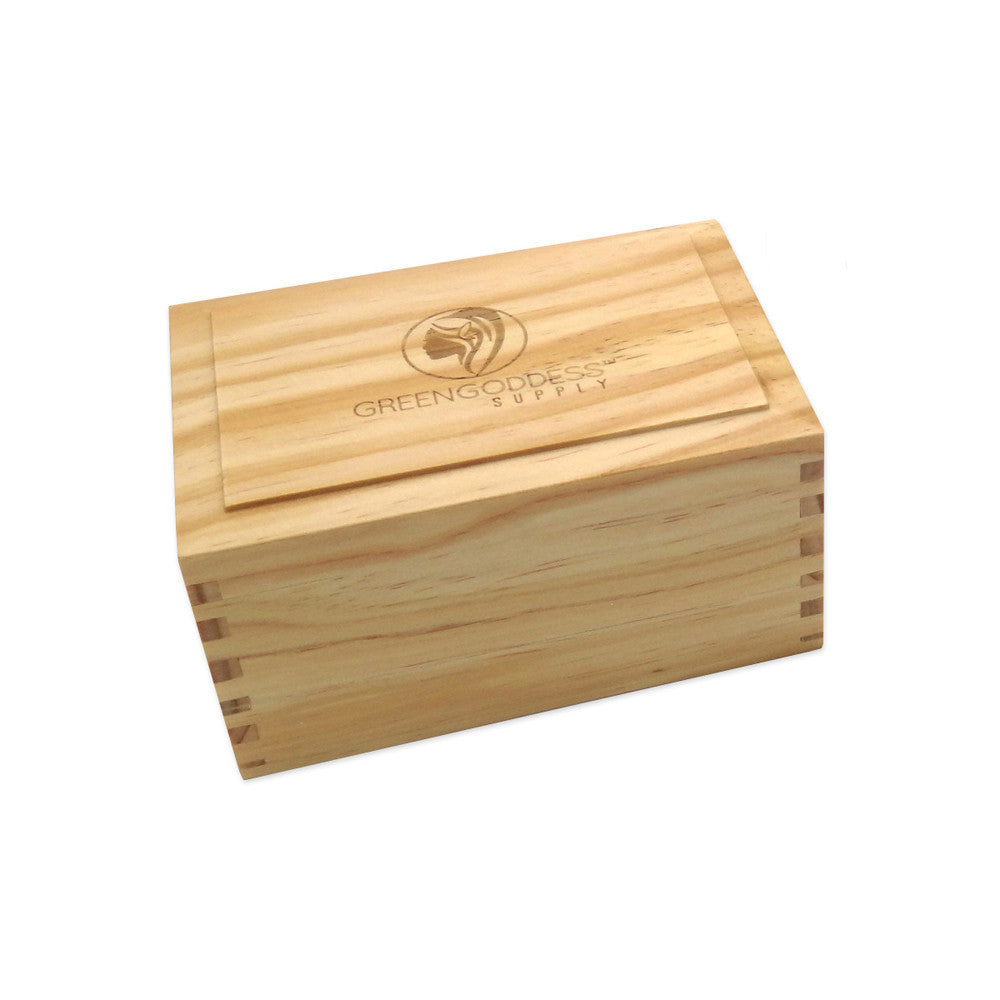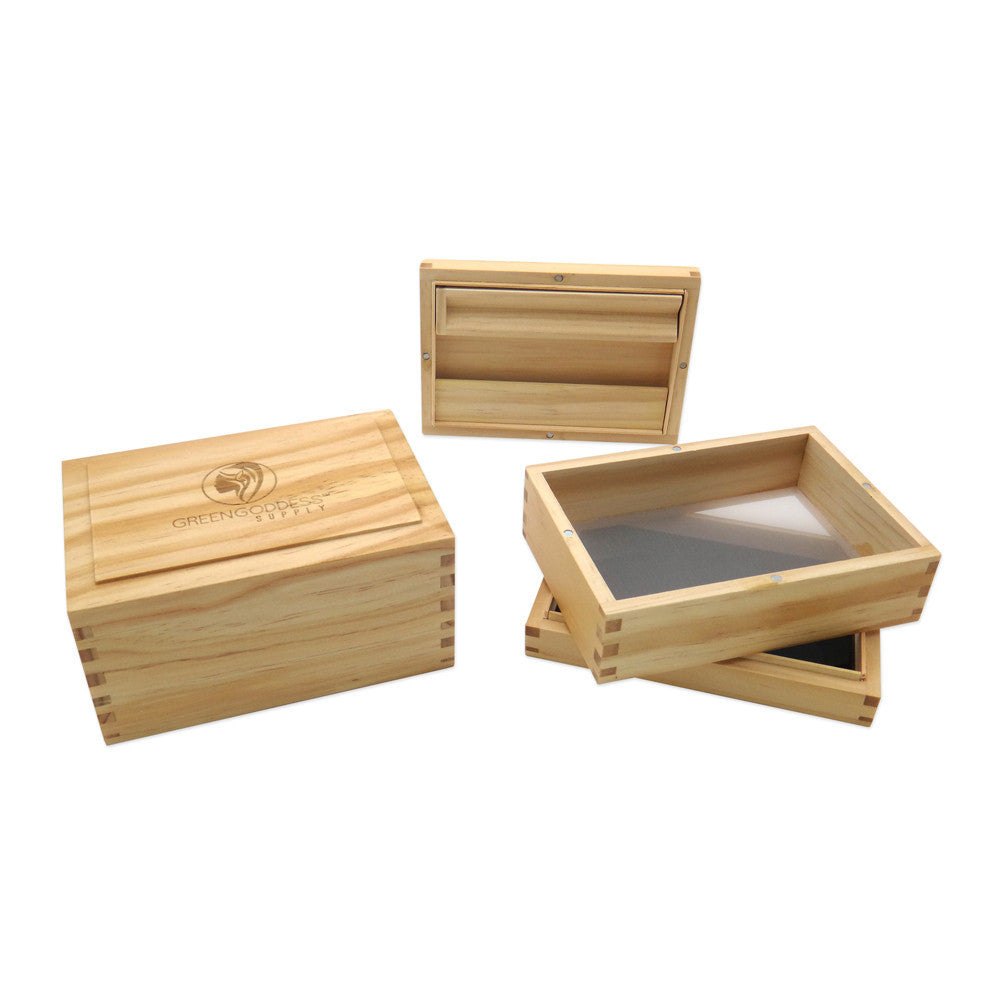 Pine Pollen Sifter Box w/ 100 Micron Screen
Our Pollen Sifter Box is perfect for home use and storage of your herbs and pollen byproduct. 
This box is made from sturdy pine wood and features a high quality, mesh screen in the middle, to help filter the pollen from your herb. The filtered pollen is collected in the bottom catch tray the box, which is lined with a piece of tempered glass to make for easy collection
The box features removable top and bottom pieces, which are secured with high strength magnets to ensure that your herb & pollen is secure at all times. As a bonus feature, the lid has a magnetic rolling 'V' and paper storage compartment in the top part, making rolling your own cigarettes a breeze.
Natural wood construction
100 micron mesh screen
Extra-strength magnets keep box secure
Removable tempered glass catch tray for easy pollen collection
Dimension: 5.5" x 4" x 2.75"