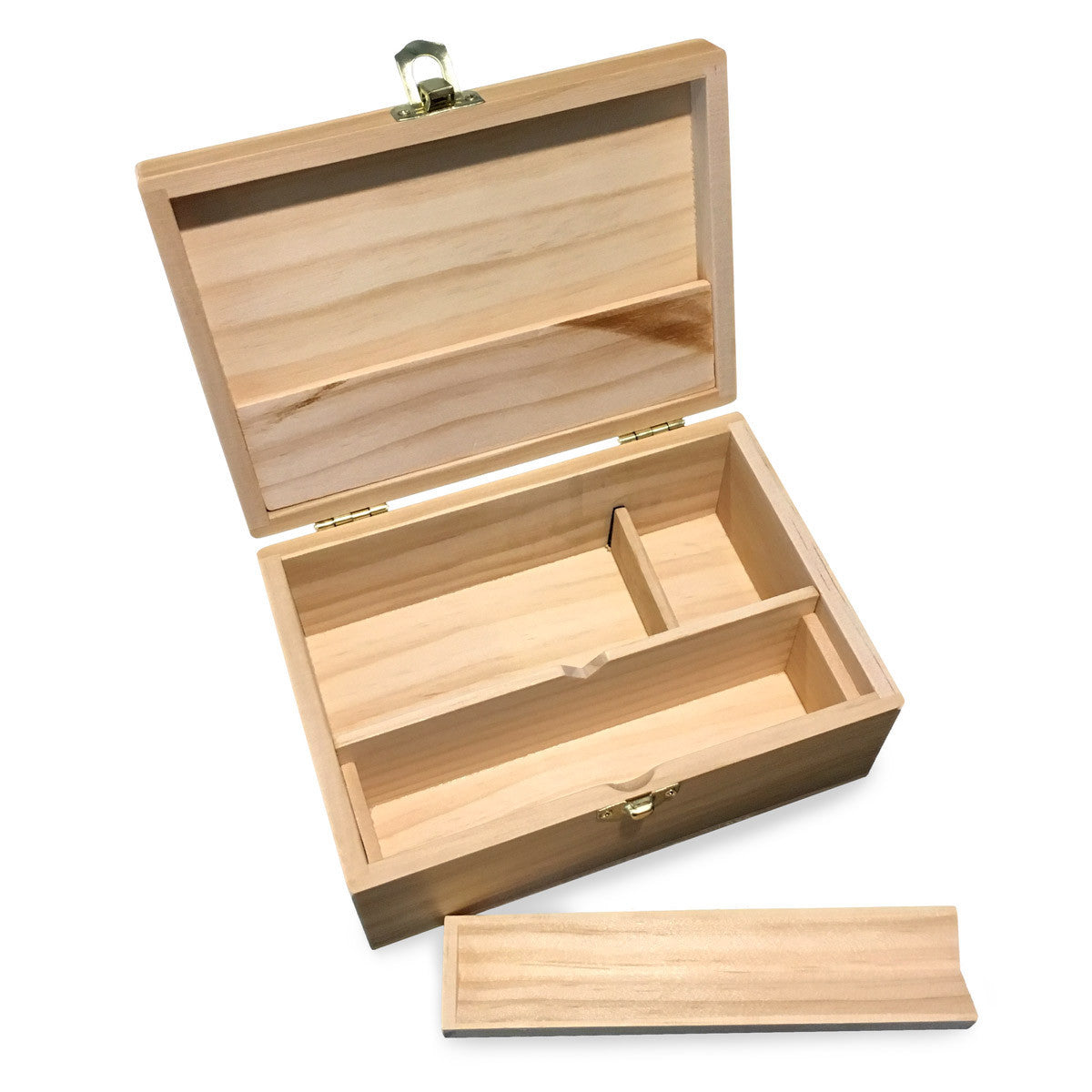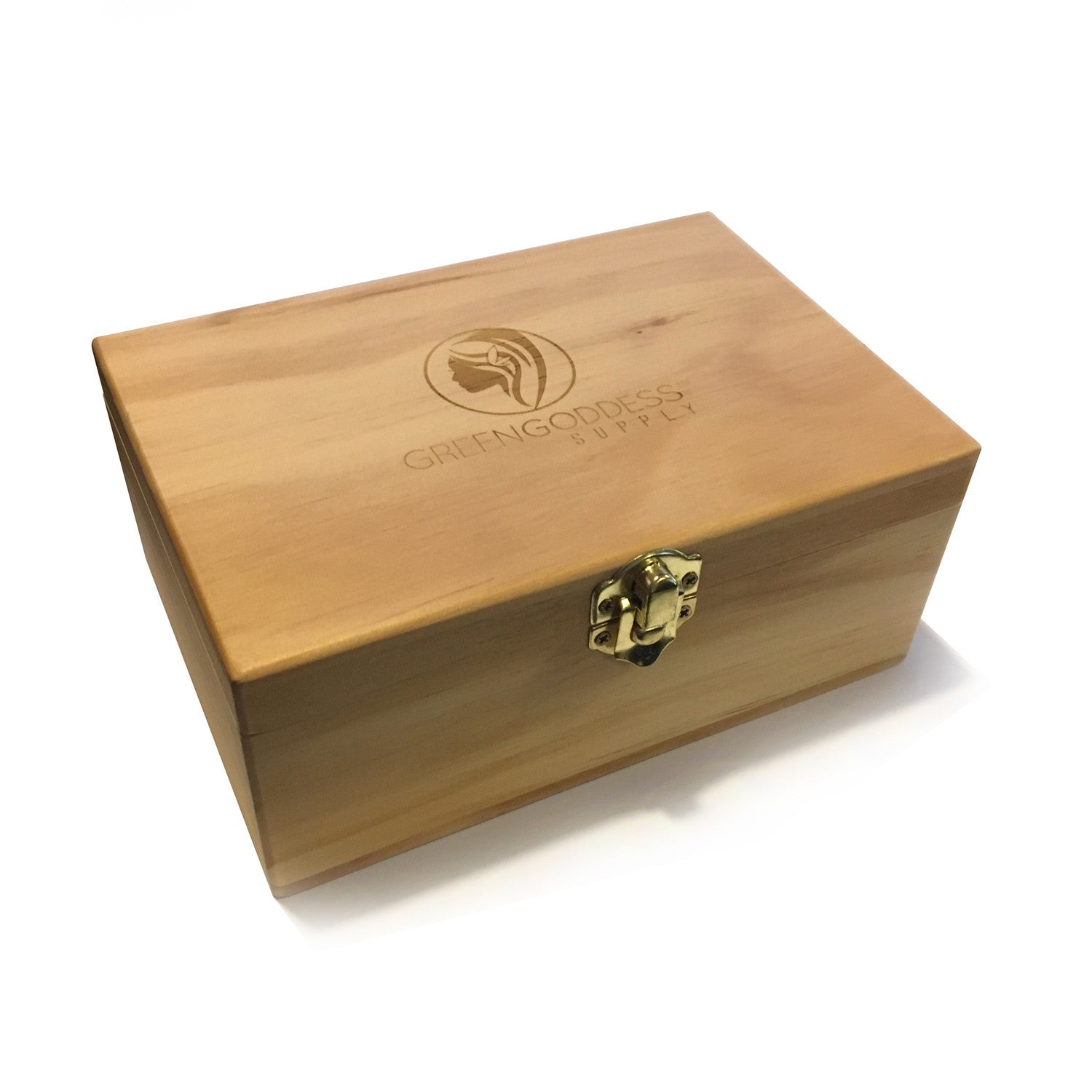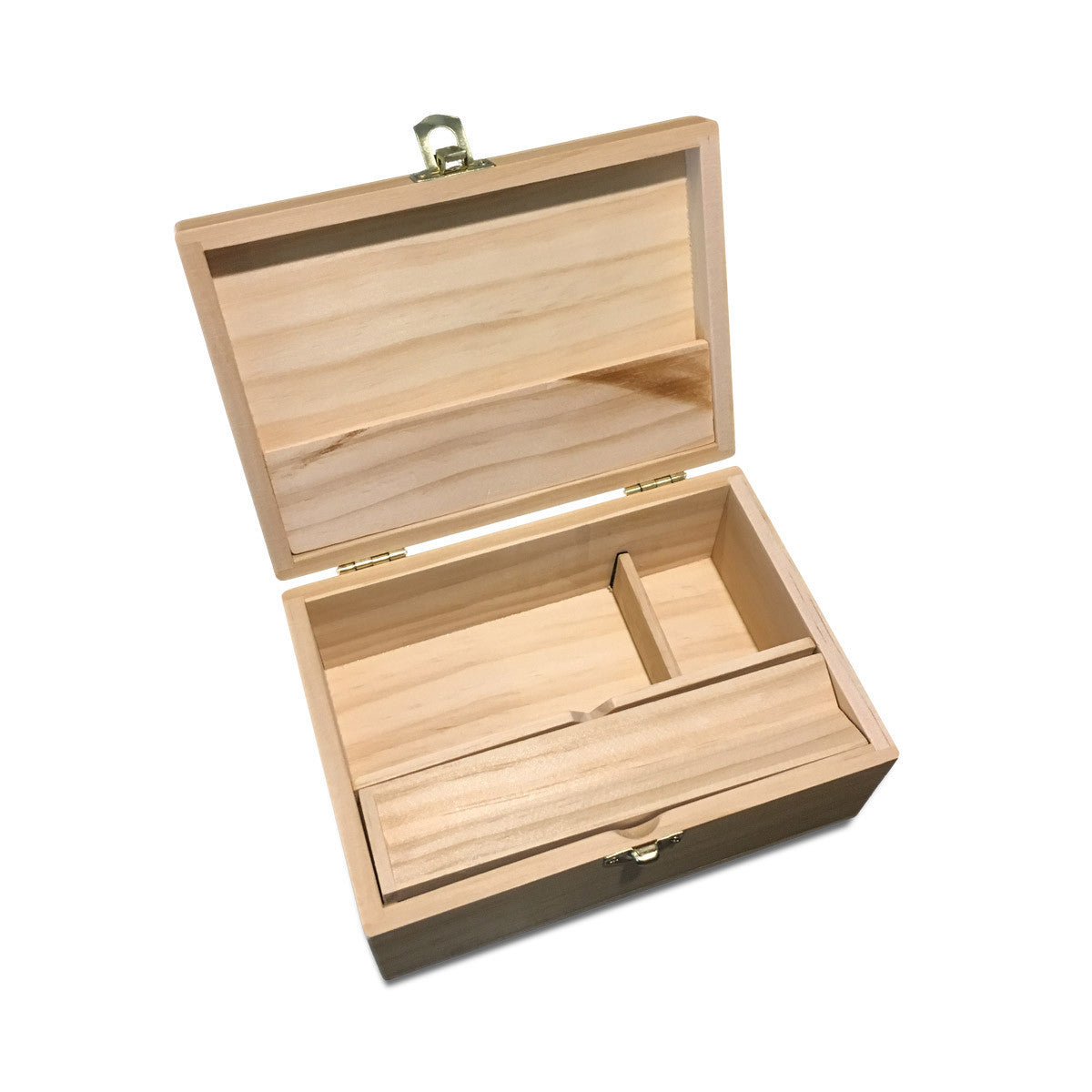 Wooden Storage Box w/ Latching Lid & Rolling Jig
This high quality pine storage box with latching lid is super functional and great for all your storage needs. The box latches securely, keeping the contents safely inside. On the inside, there is a removable rolling jig, making it easy for you to RYO cigarettes. There are 2 compartments in the bottom of the box, one compartment is hidden by the rolling jig, while the other has an adjustable partition allowing you to customize your storage space for your needs. On the inside of the lid, there is also a slot to store rolling papers of any size.
Medium Storage Box with Latching Lid

Removable Rolling Jig

Adjustable Storage Compartment along with Rolling Paper Storage in Lid

High Quality Pine Wood Construction

Dimensions: 6.75" x 4.75" x 2.75"