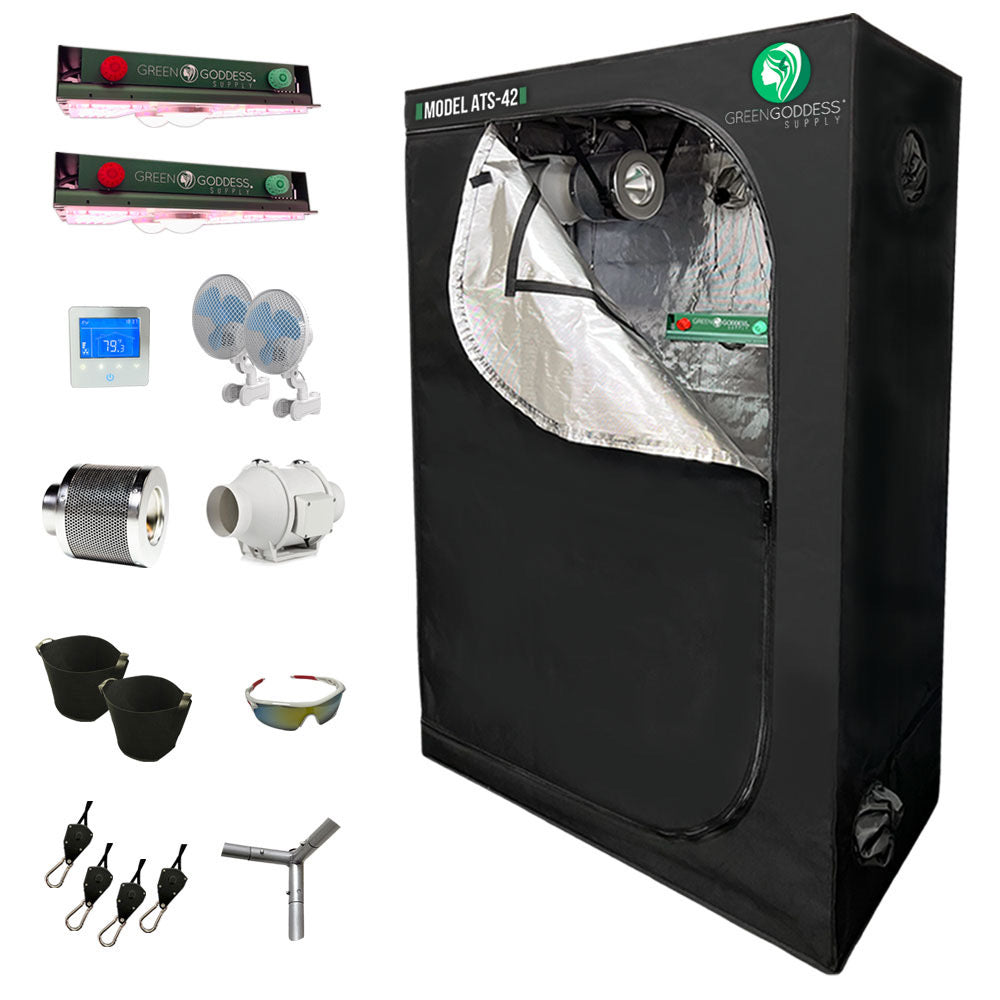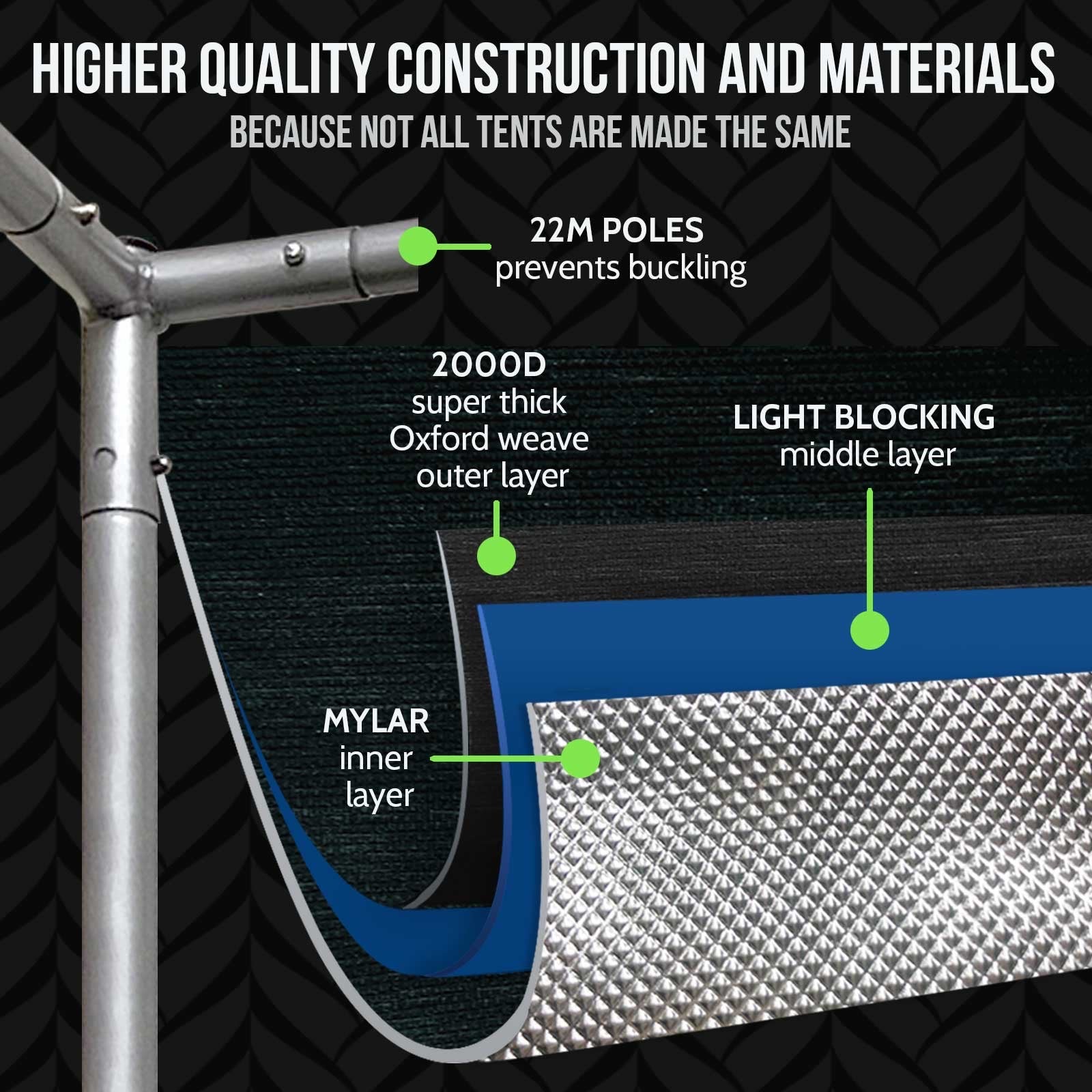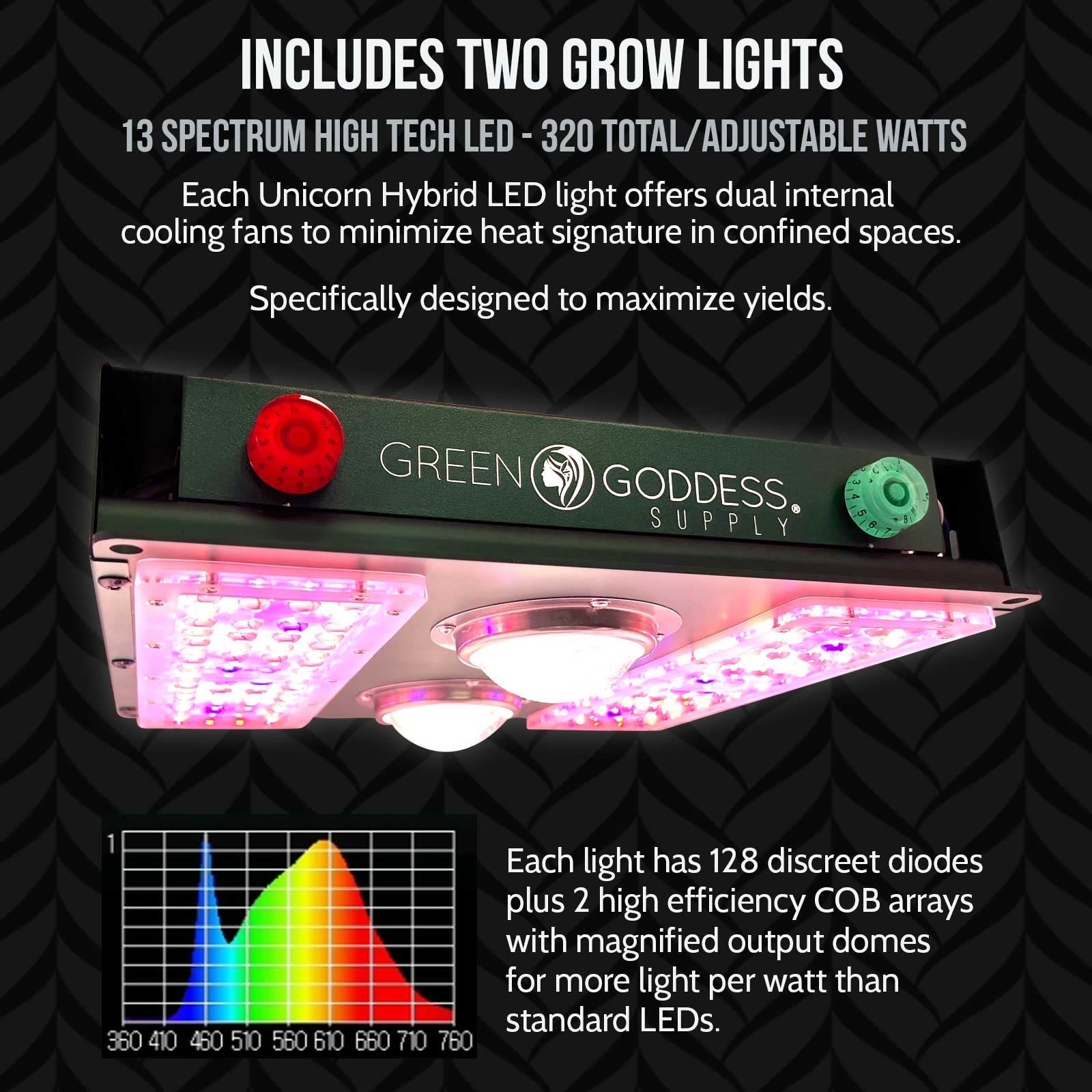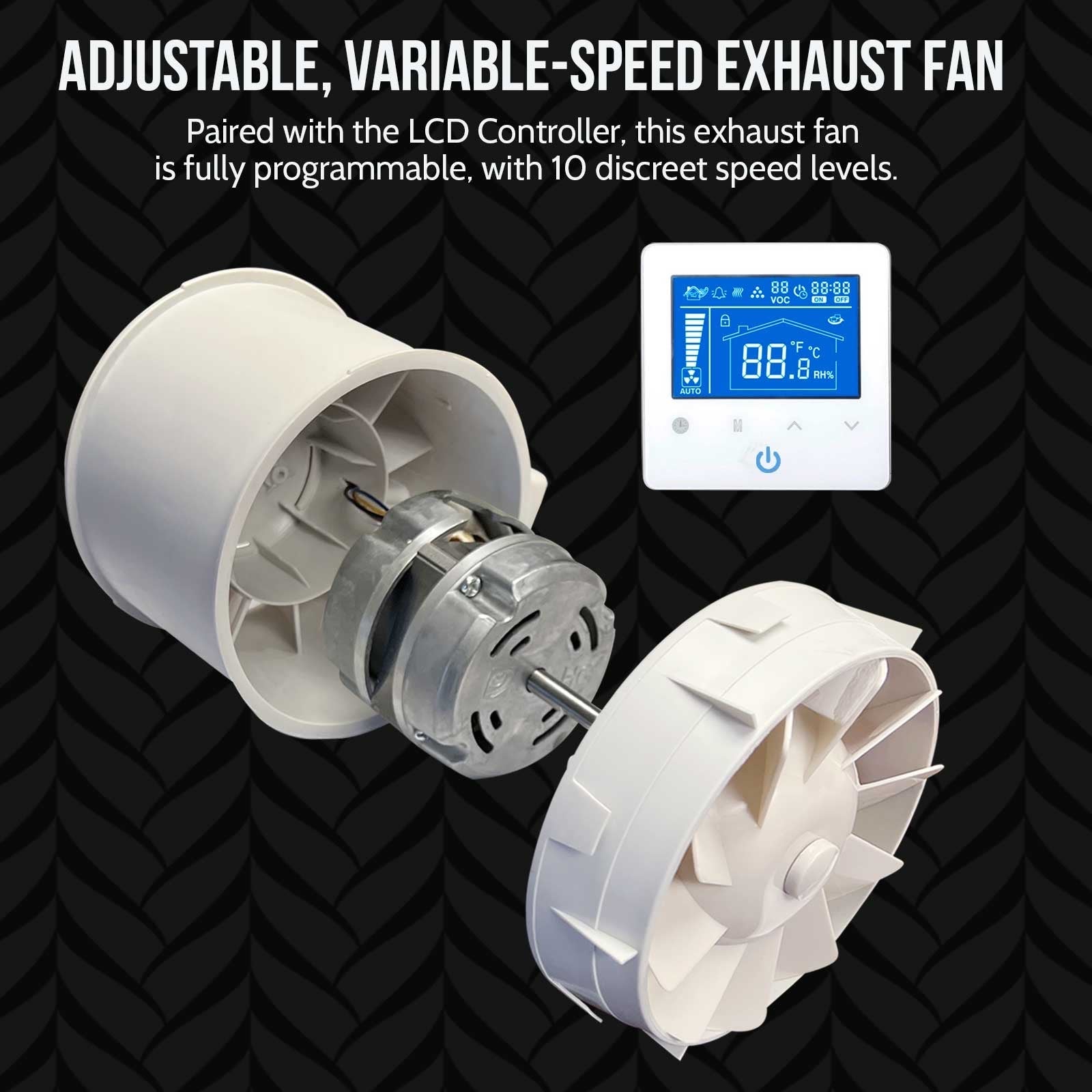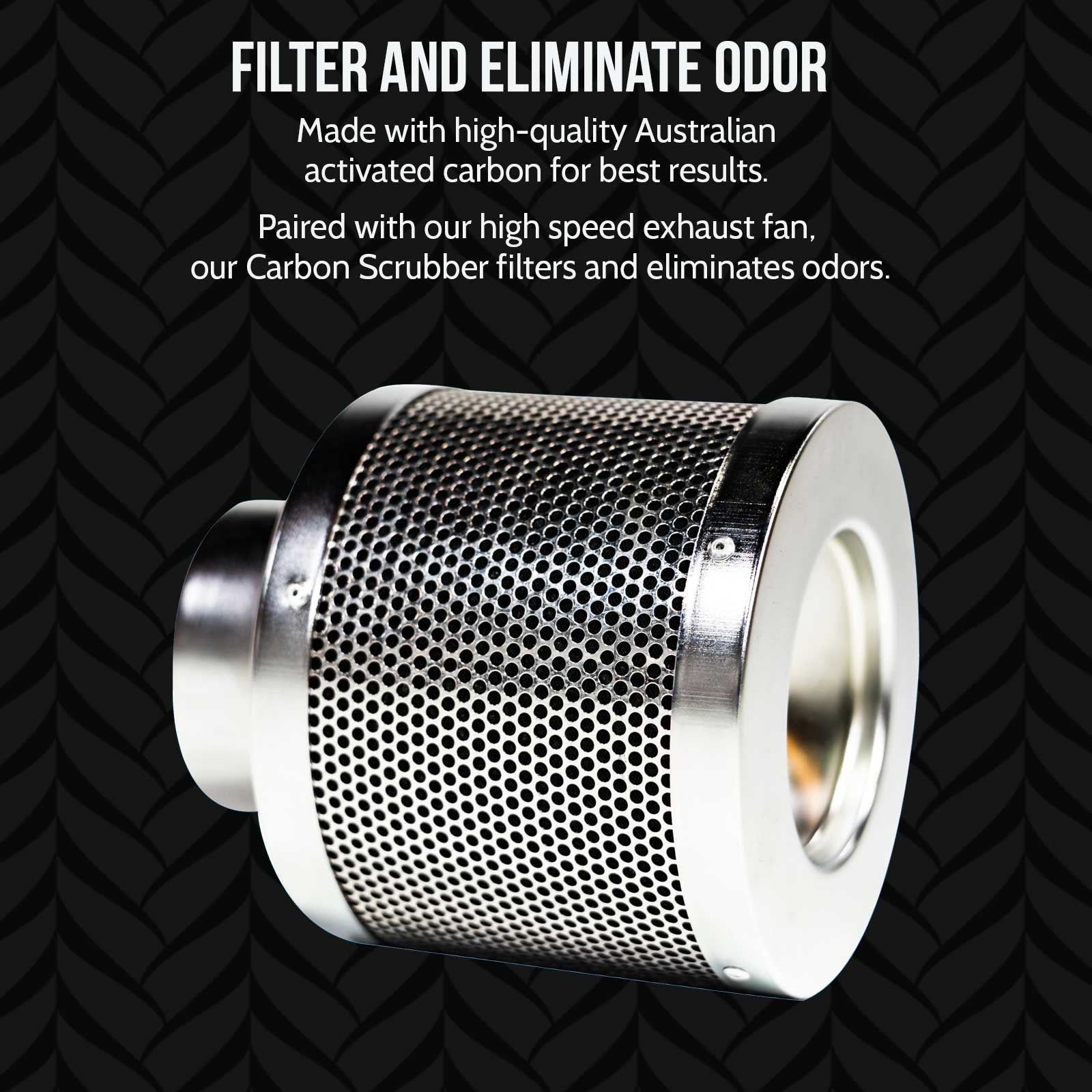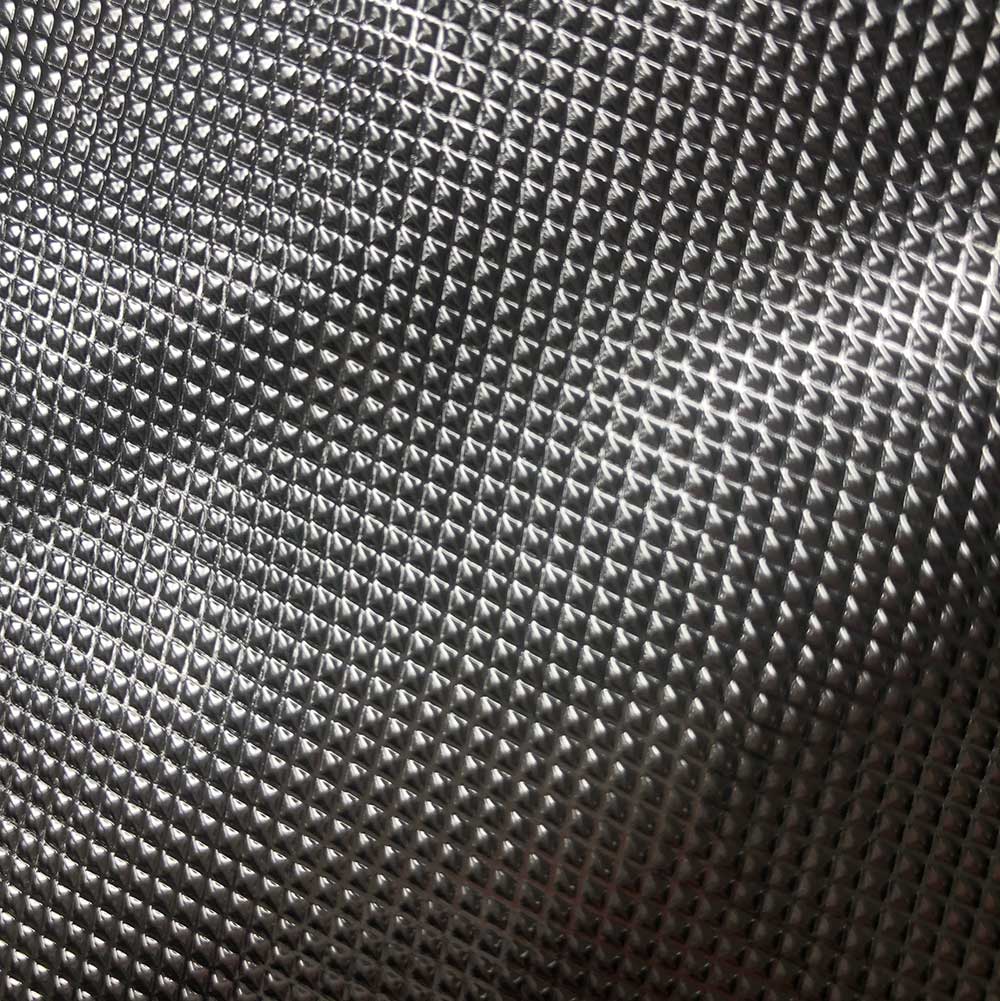 4x2 Grow Tent System w/Concierge Support
The ATS-42 Grow Tent System is a complete kit that contains all of the hardware you need to start growing -- just add seed, soil and water!  This is a super high quality tent with thick, sturdy 22mm poles and a super thick 2000D woven nylon fabric (many tents on the market are a looser weave, lighter weight 600D fabric).  The tent is 4' wide, 2' deep and 6' tall (48" x 24" x 72").

This kit contains not one, but TWO independently controllable grow lights (our own proprietary Unicorn Series LED grow lights), 2 internal fans, 1 external exhaust fan with LCD Controller Module, carbon scrubber (air filter), 2 fabric grow pots, 2 plastic 17" plant saucers, a light timer, power strip / surge suppressor, a padlock and UV-400 protective glasses. 
Although you can do whatever you want with the hardware once you get it home, this entire kit was designed to support Green Goddess Supply's own proprietary "High Yield + Easy Grow Autoflower Protocol" that makes it super easy for anyone to get an average of 1/4lb of flower per-plant in as little as 60 days (with folks often getting double that, per plant).