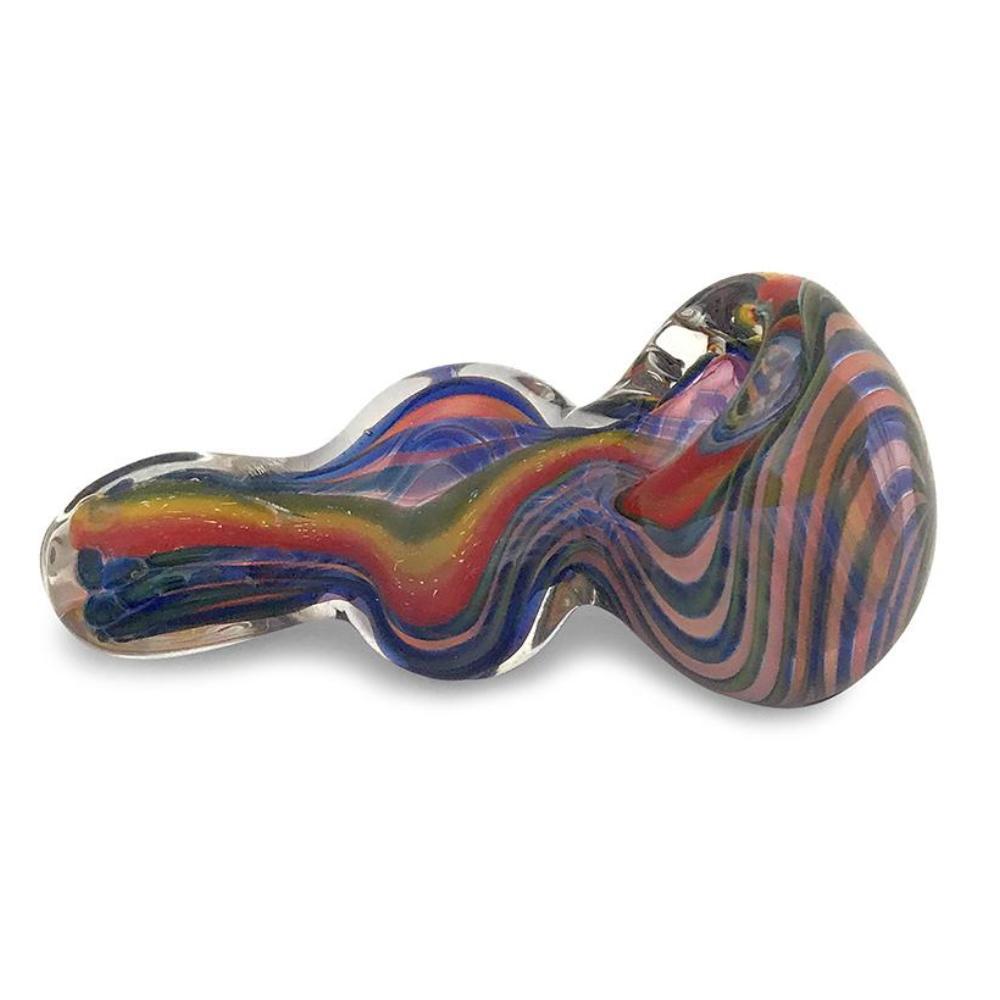 Rainbow Glitter Glass Spoon
Party on, Wayne! Party on, Garth! This glass spoon is just bursting with swirling rainbow colored stripes, and speckled with glitter!  It just screams FUN!  
It's not only fun, festive and colorful, but also is small and compact, and super comfortable to hold.  Made from a solid, thick glass, it's durable too.