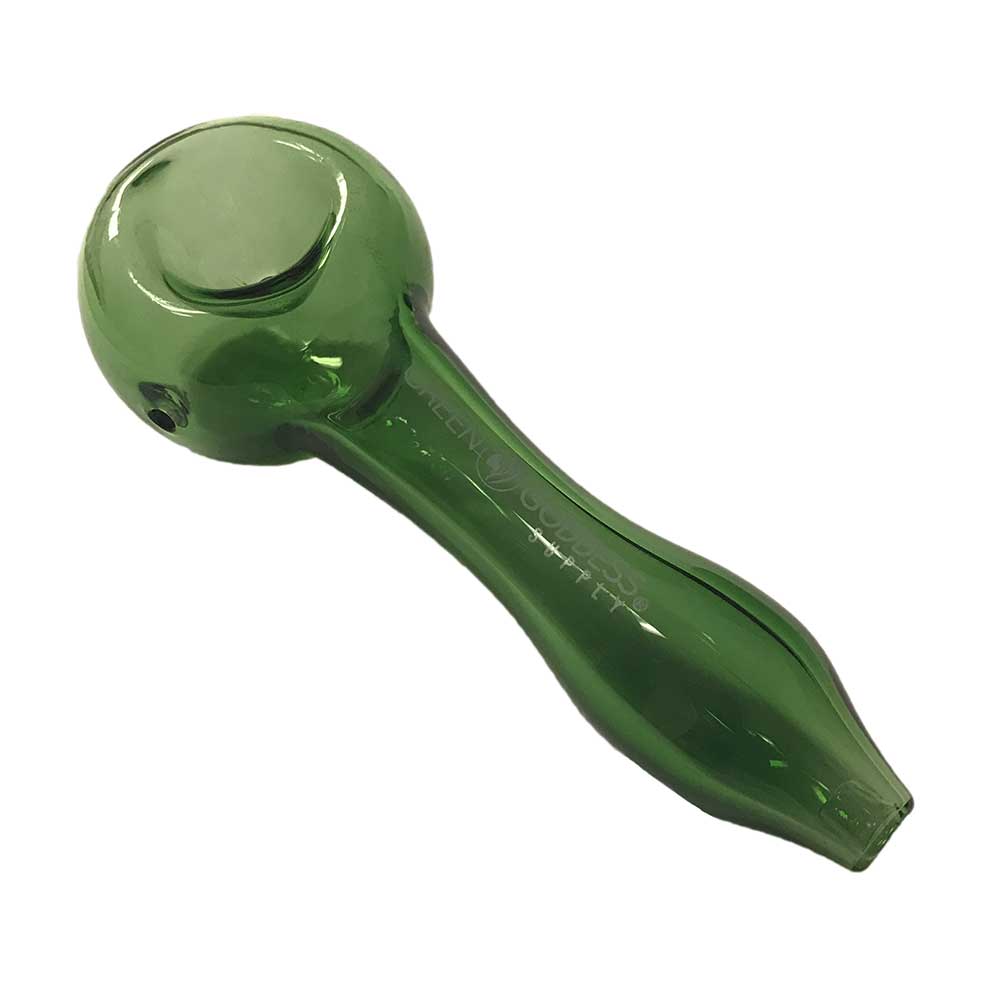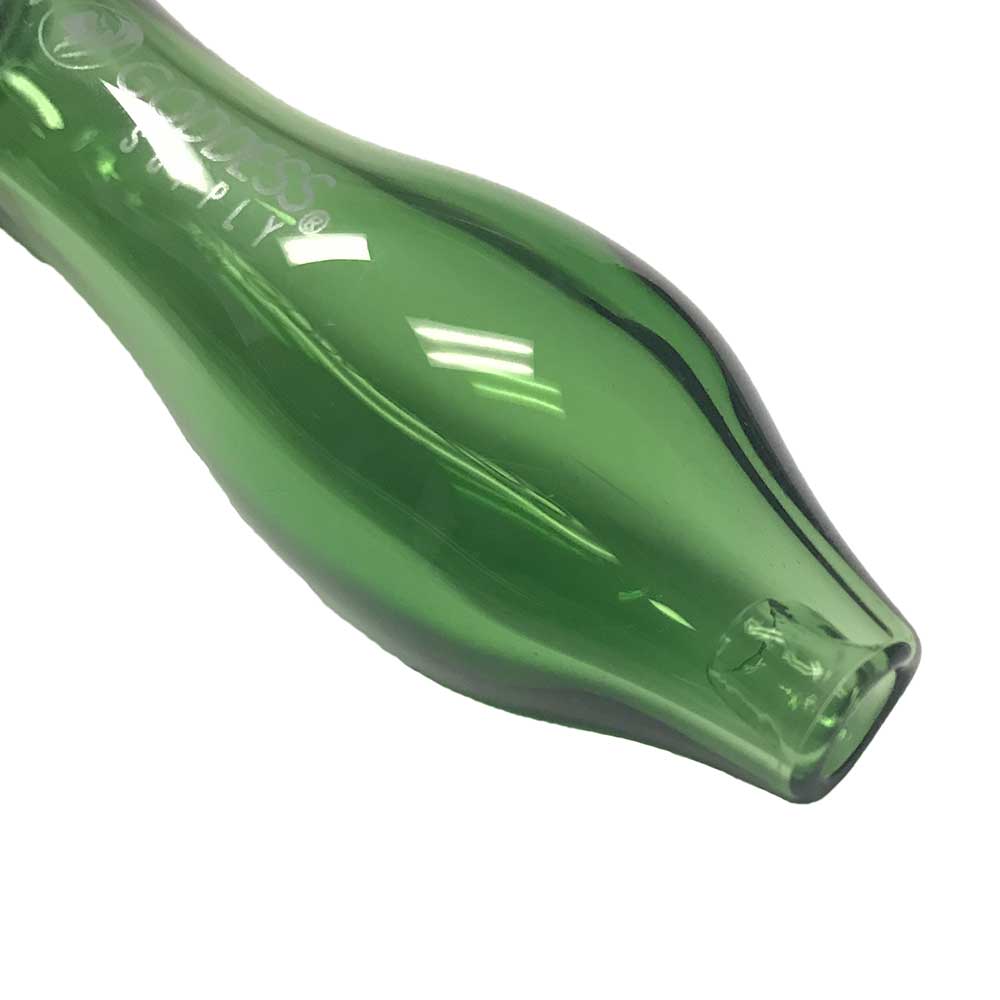 Green Spoon - Econo Series
This practical, cute little pipe is a convenient workhorse.  It's designed with flat bottoms be stable on the table.  And the "ash catcher" design of the mouth helps reduce the presence of unexpected Scooby Snacks! (i.e. unexpectedly inhaling random ash). The bowl is typical/average size.
Made from standard borosilicate glass, this piece has a "scientific glass" appeal, and is a nice low-cost, very functional option for a basic spoon design.  
This piece is hand blown so they can vary slightly, but they're approximately 5" long and about 2" wide at the bowl.