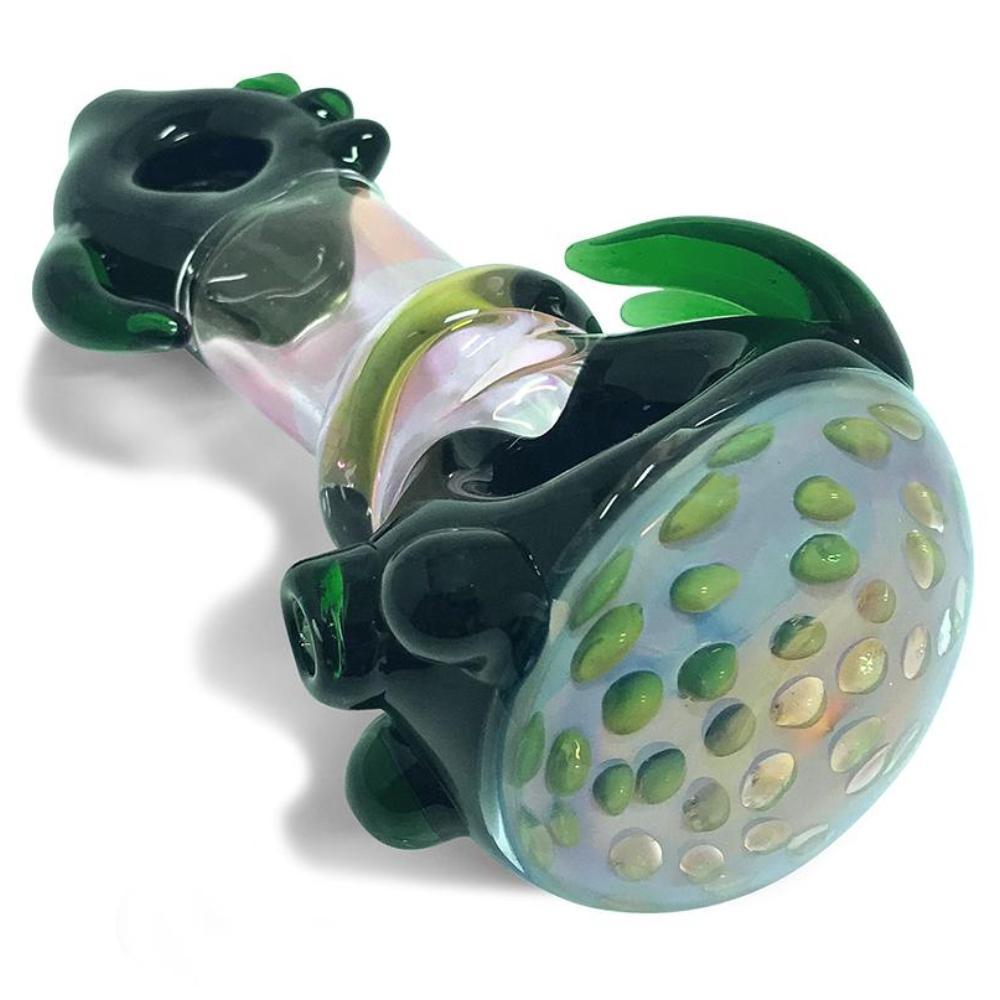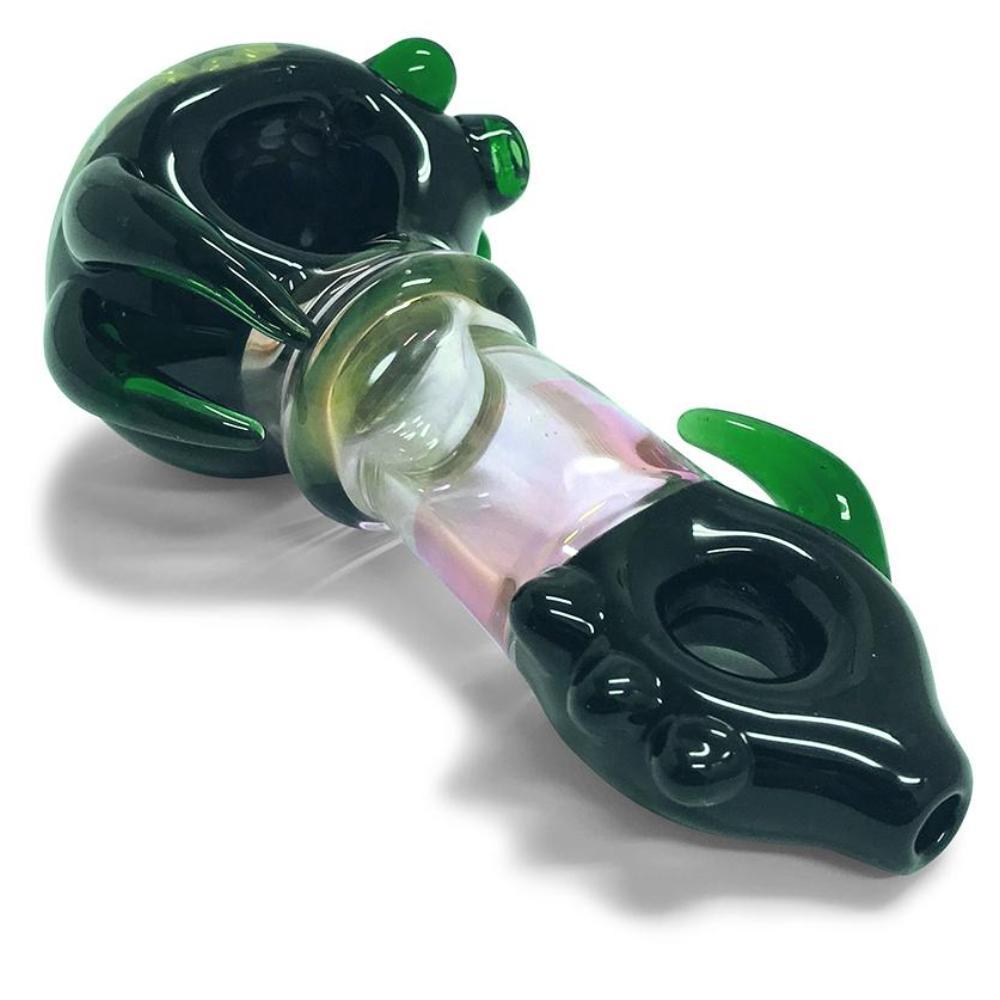 Green Horned Spoon
OMG!  This is one that just have to see it to fully appreciate it!   SUPER THICK glass! 
This gorgeous pipe is made from a dark green glass, with stylish horns on both the mouthpiece and the bowl.  The middle of the stem is clear so you can peek inside as the smoke swirls.  The end of the bowl is an ornate, gorgeous honeycomb pattern.  And if that's not enough detail, the mouth piece has a "donut" center, to force the smoke around the sides and limit ash to the mouthpiece. 
This is a truly SPECTACULAR piece!