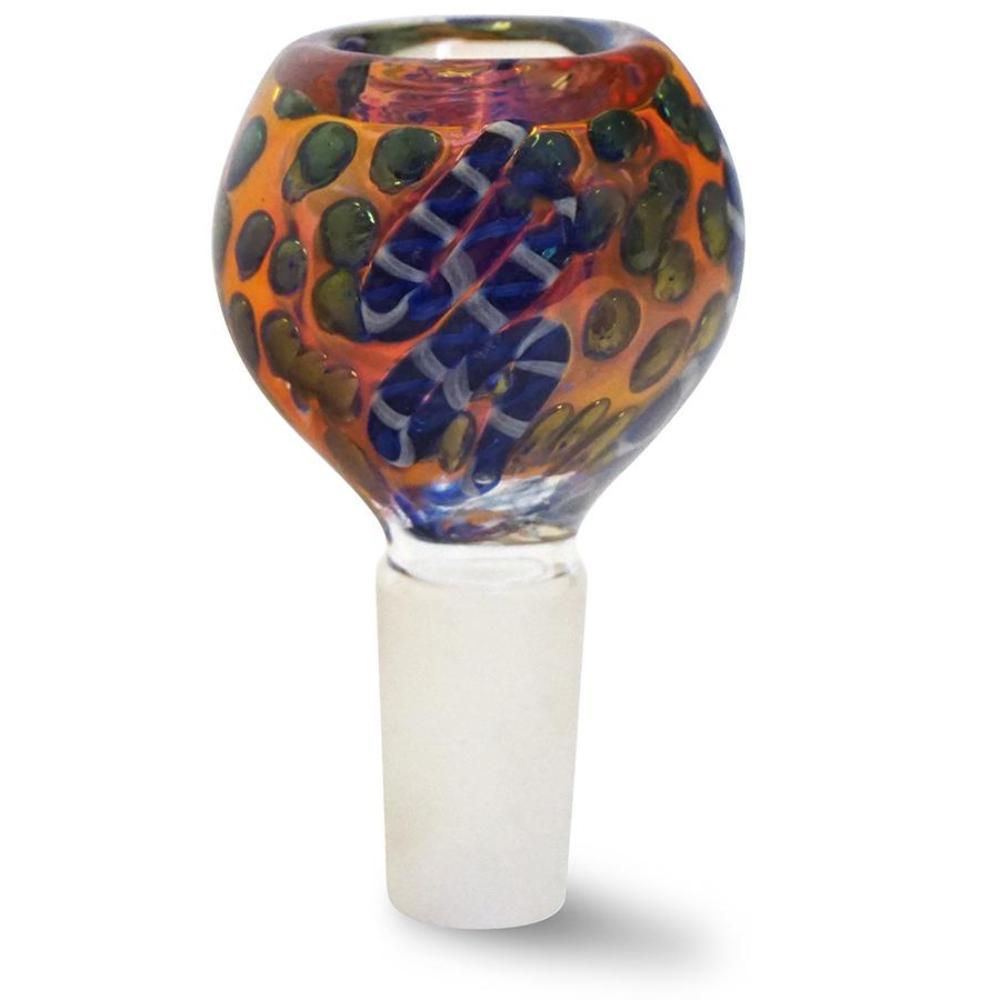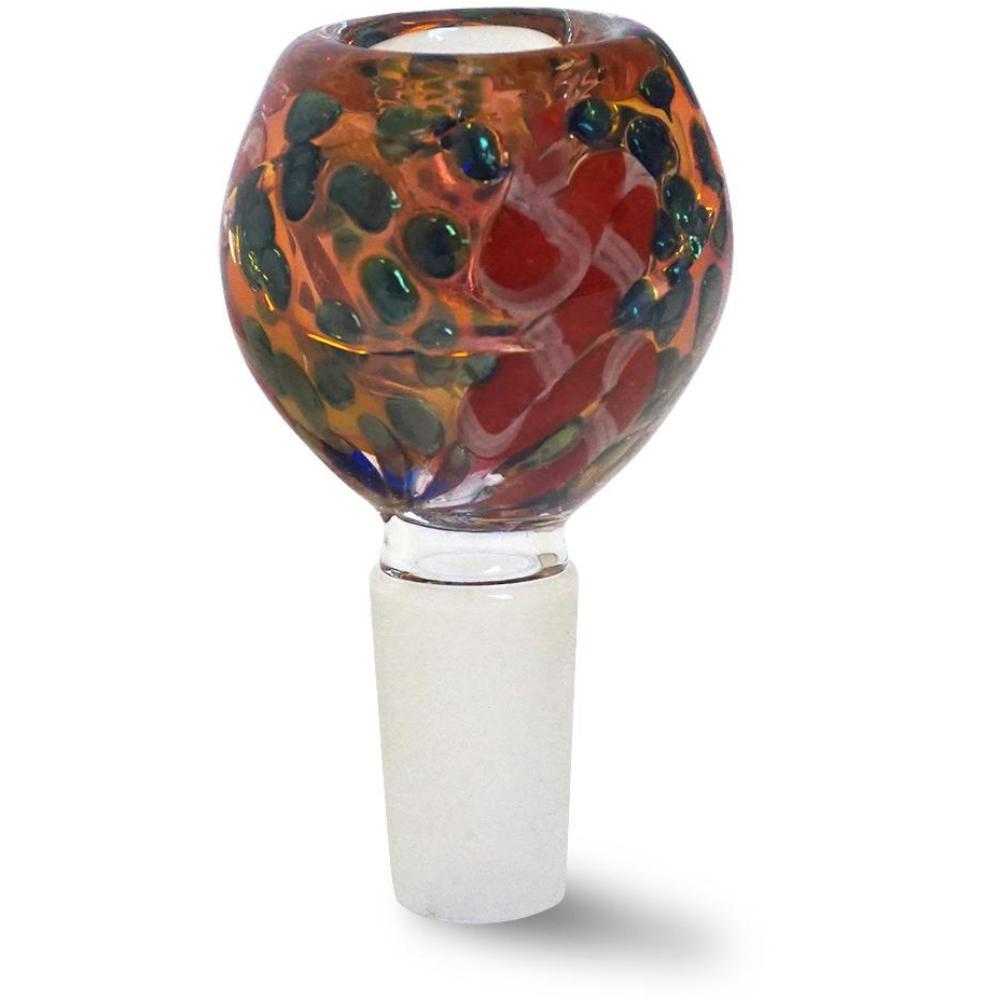 14mm Yellow and Green Multi-Colored Herb Holder
Wow, talk about a cacophony of colors! The main bowl is a yellow glass with green dots, and swirls of oranges, reds and blues mixed in.
This is a 14mm male joint.
PLEASE NOTE: Each piece of the style is individually hand blown, so the colors vary a bit.  As you can see in the photos, some have a blue/white rope-like accent while others have an orange or red accent.