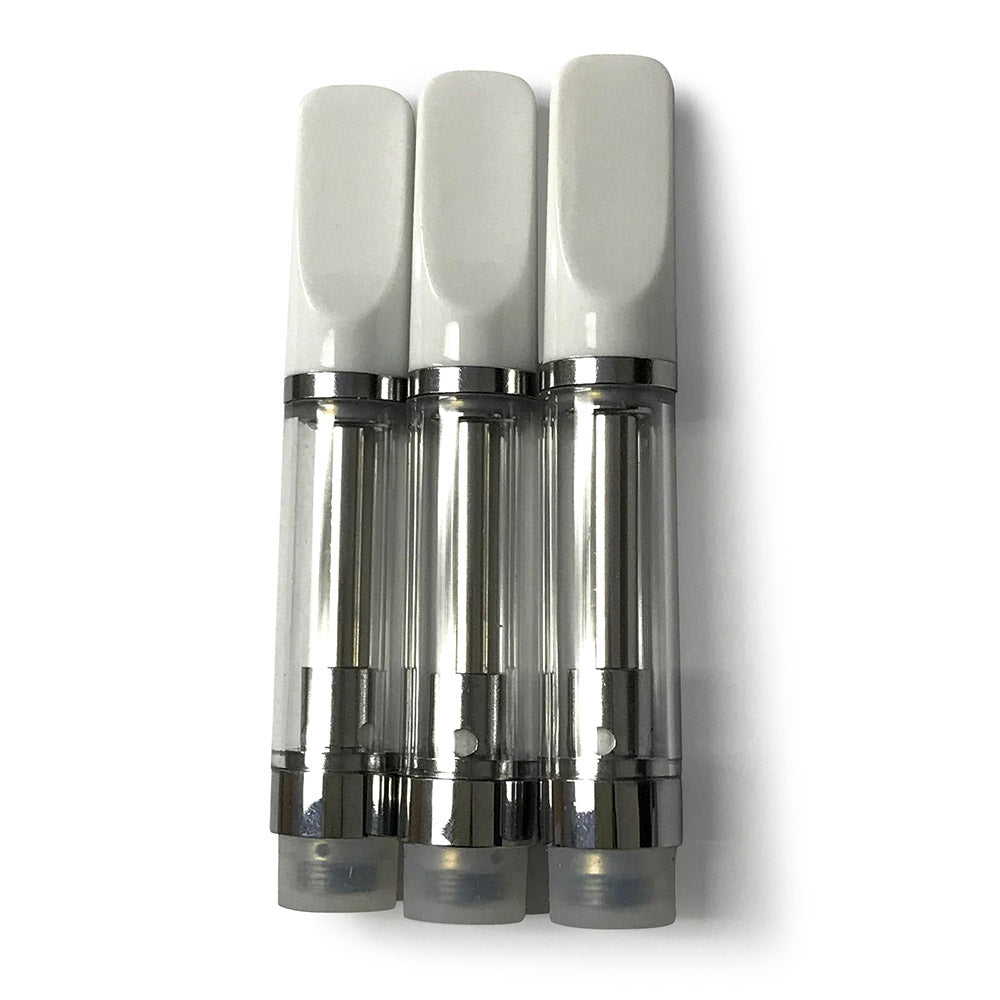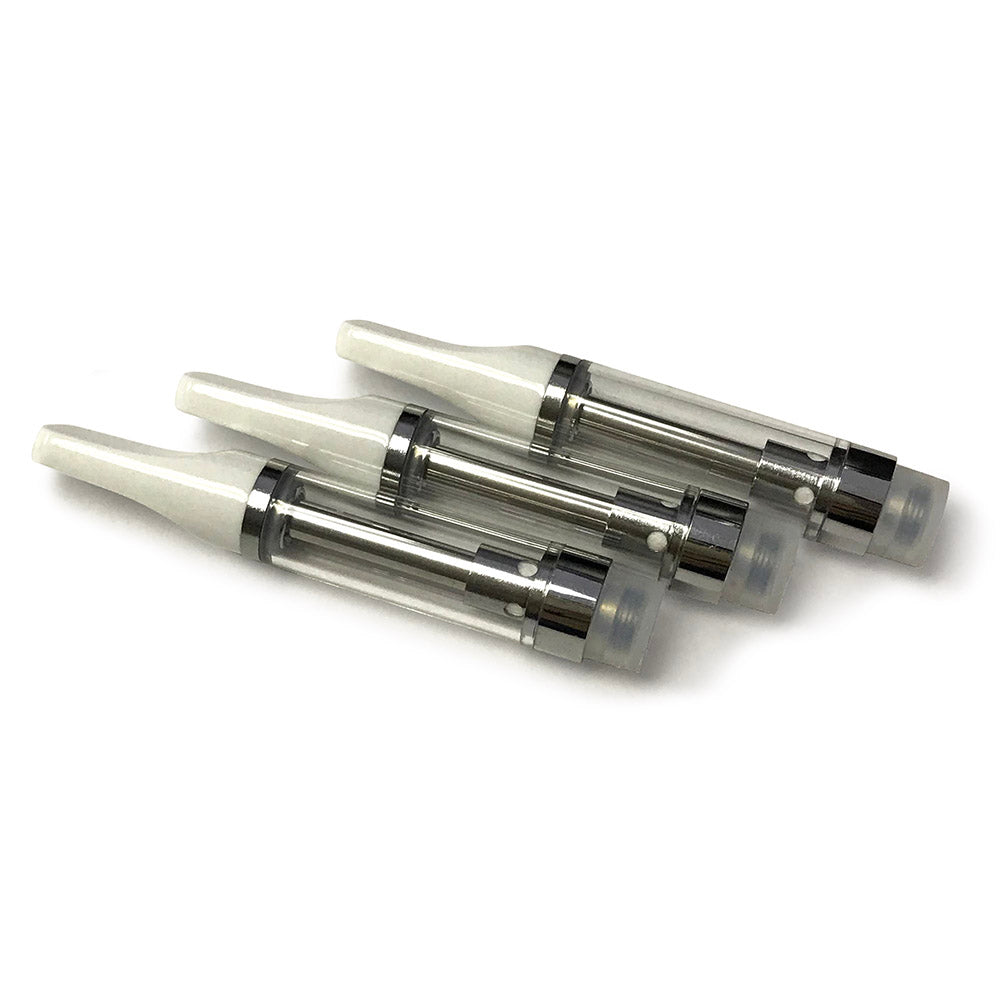 High Quality 1ml Ceramic Vape Cartridge 3-Pack
This is just a 3-pack, for smaller orders.  For more aggressive pricing please also check out our 100ct case packed option.
Our MiniVape2 comes with a single, empty, refillable cartridge.  But if you lose or damage the cartridge, or just want to have multiple cartridges available with different types of oils, fear not - this 3-pack of empty, refillable cartridges has you covered! 
These are high quality cartridges! 
Larger 1.0ml capacity (as opposed to half sized 0.5ml cartridges)
Ceramic coils (not wicks) for purer taste and healthier vaping
Tight sealing rubber O-rings / grommets for better leak prevention
4 larger 2mm holes to handle thicker oils
Special polycarbonate / stainless steel chamber ensures no reaction with oils
1.4 Ohm resistance
Standard 510 thread
10mm diameter
To fill the cartridge, simply unscrew the top mouth piece. Fill with a long, thin syringe. Voila!
NOTE: This is a standard 10mm diameter cartridge.  This will fit our MiniVape 2, but not the original MiniVape (which requires a 9mm cartridge).
Also check out our 3-pack of mangentic adapters / couplers.