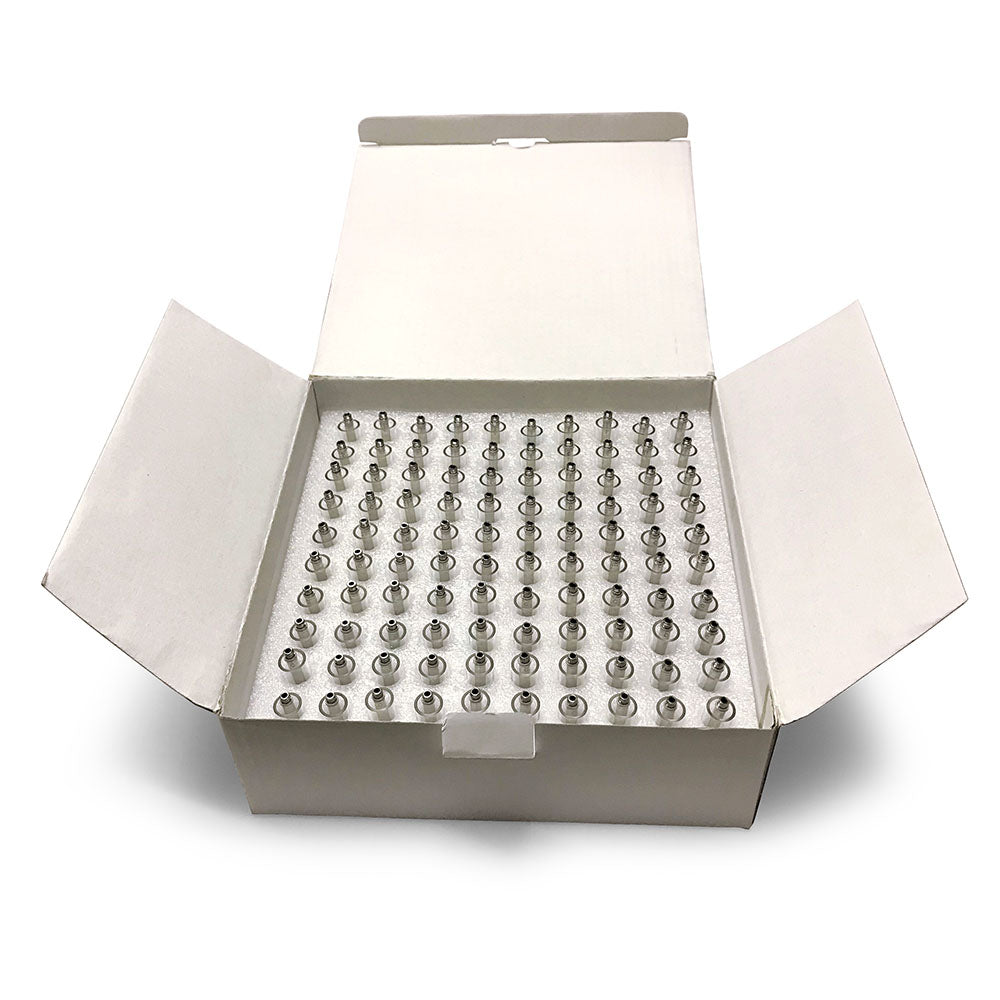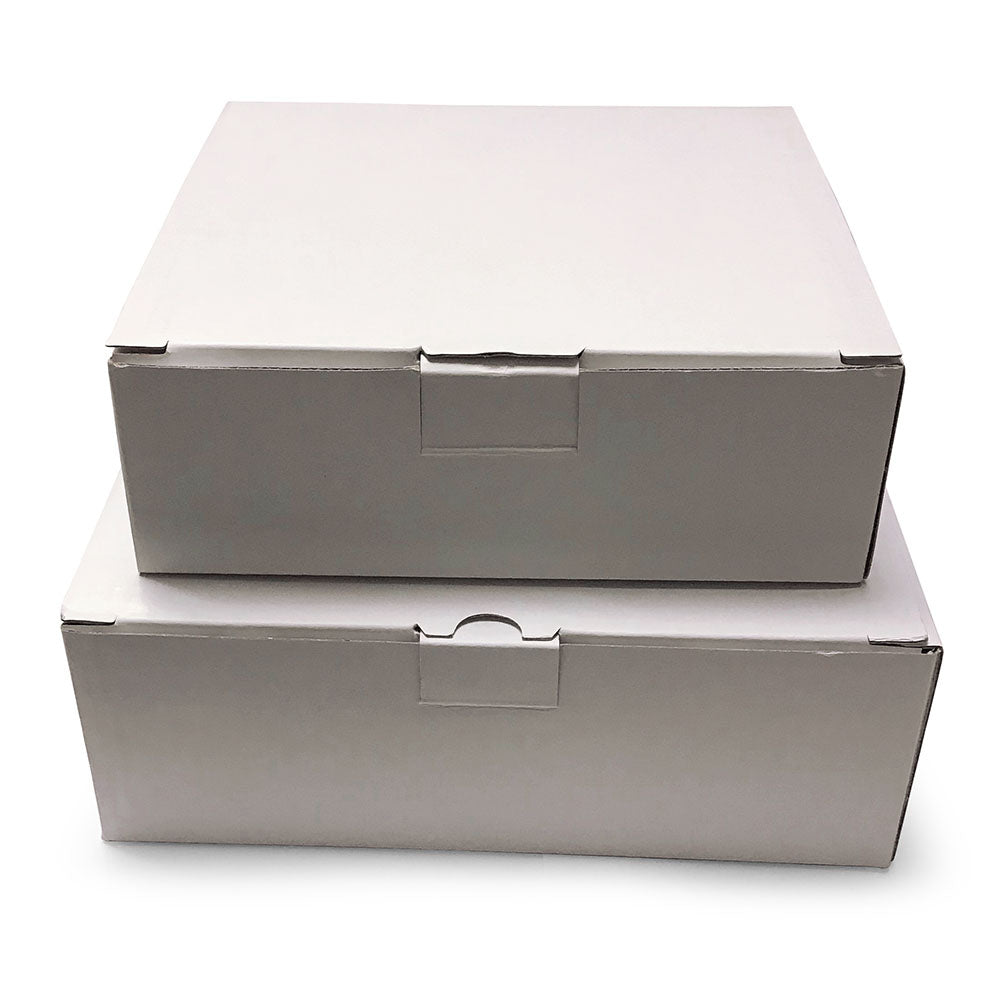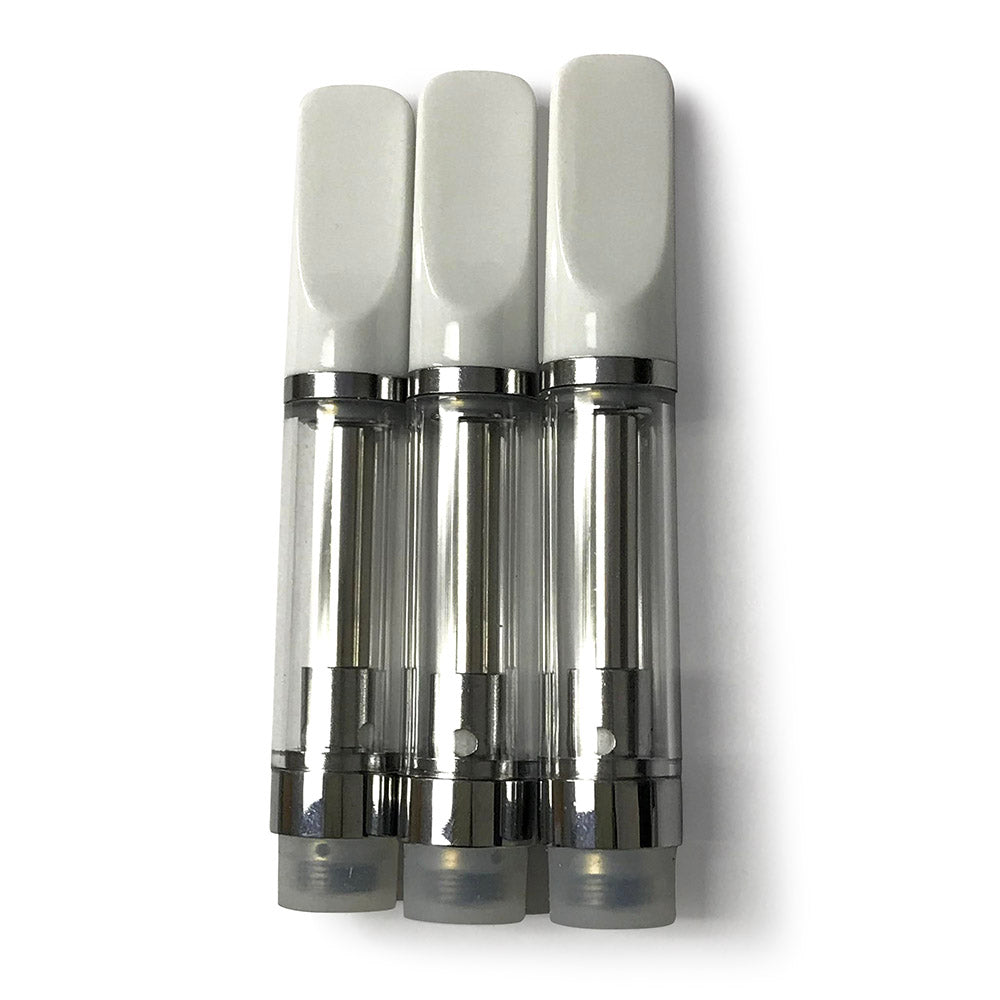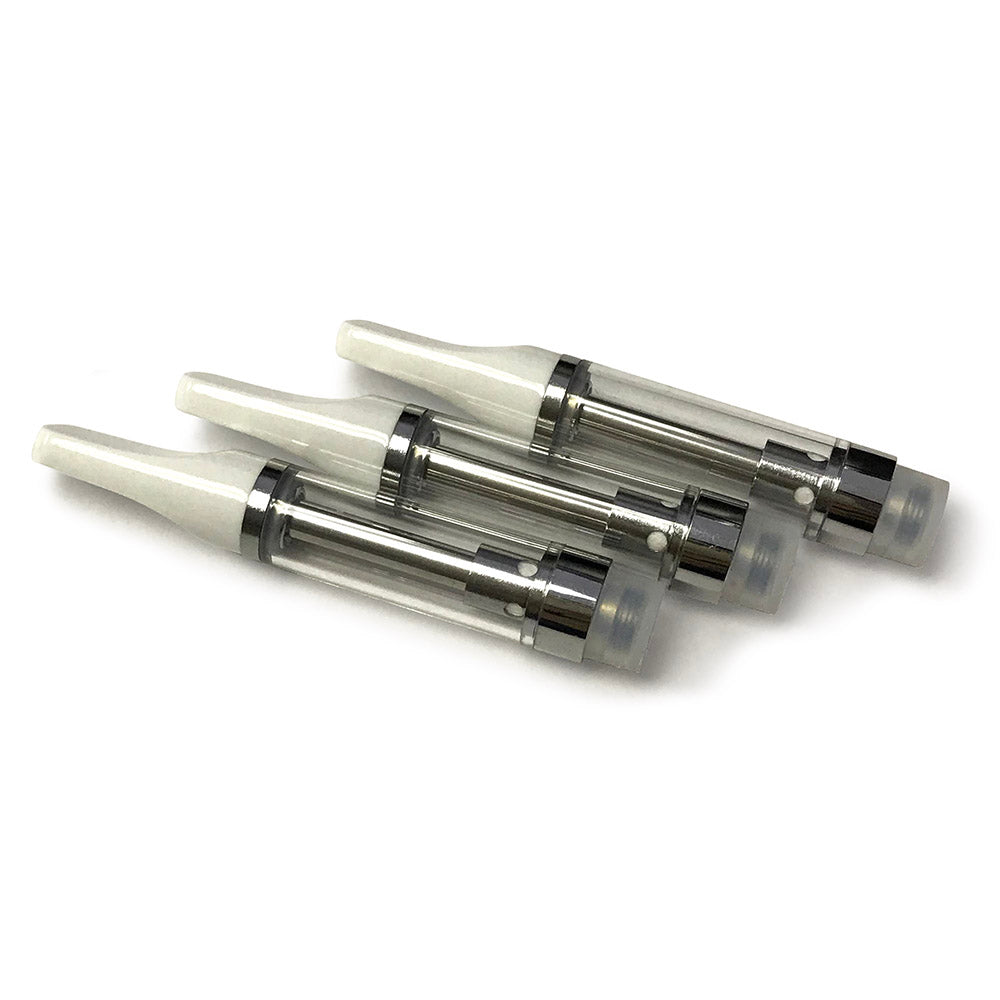 High Quality 1ml Ceramic Vape Cartridge - 100 Count
These are high quality cartridges! 
Larger 1.0ml capacity (as opposed to half sized 0.5ml cartridges)
Ceramic coils (not wicks) for purer taste and healthier vaping
Tight sealing rubber O-rings / grommets for better leak prevention
4 larger 2mm holes to handle thicker oils
Special polycarbonate / stainless steel chamber ensures no reaction with oils
1.4 Ohm resistance
Standard 510 thread
10mm diameter
This is a factory packed 100 piece box, and provides the most aggressive pricing.  For smaller quantities, see our smaller 3-packs. 
To fill the cartridge, simply unscrew the top mouth piece. Fill with a long, thin syringe. Voila!
NOTE: This is a standard 10mm diameter cartridge.  This will fit our MiniVape 2.
Also check out our 3-pack of mangentic adapters / couplers.