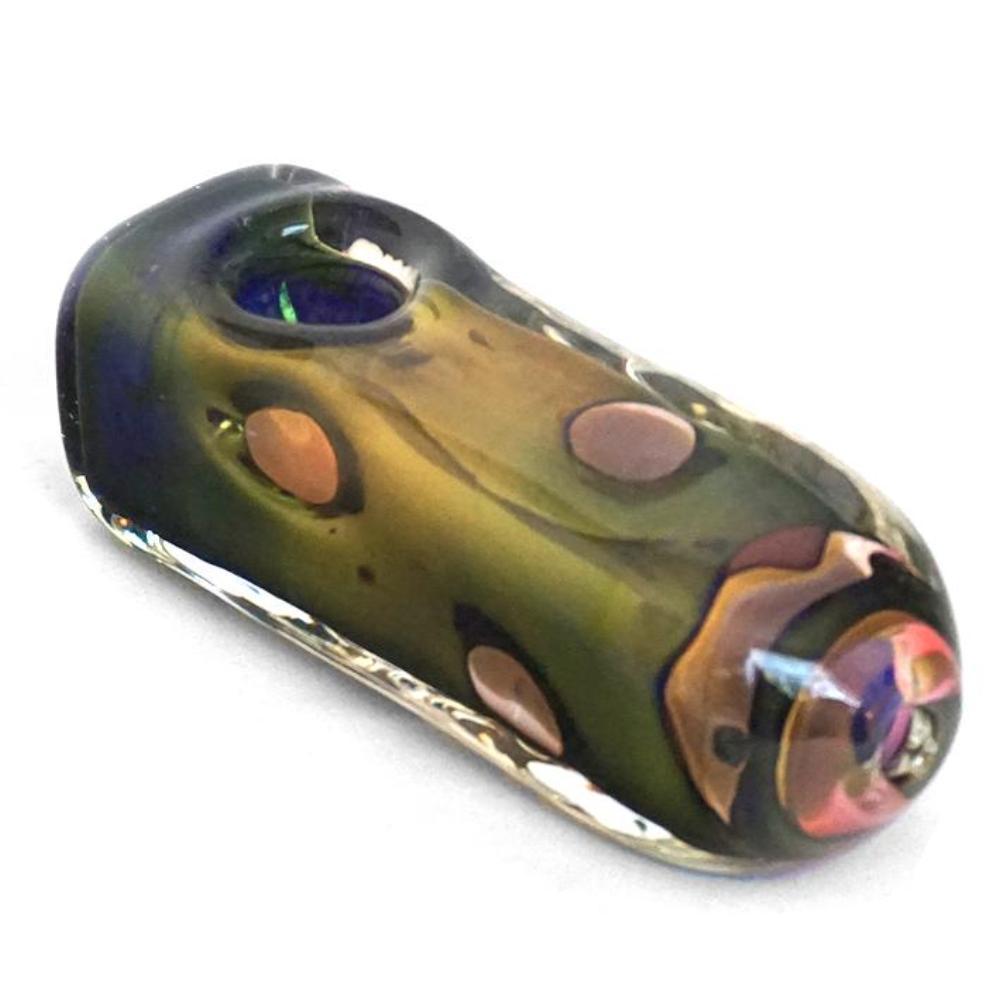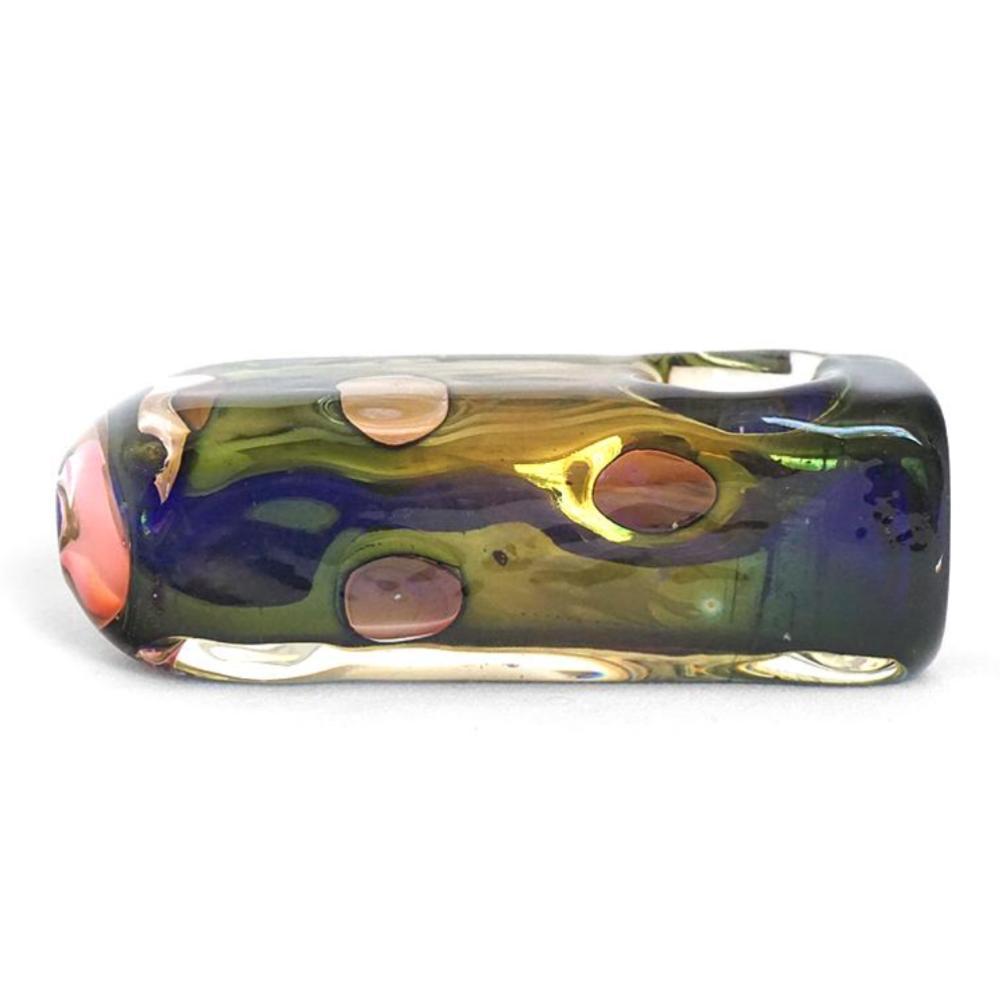 Multi-Colored Spotted Steamroller
If you're looking for something that's super heavy, substantial and sort of different, look no further!  This super thick glass steamroller pipe is truly a sight to behold!
The gorgeous coloring and heavy, substantial feel to this pipe will leave you admiring it as you smoke.  The carb is on the end versus the more typical side placement for a "spoon" style pipe. 
PLEASE NOTE: The photos show a representation of this style of pipe.  Each actual piece is individually handmade, so there may be slight variations in color swirling, etc. from piece to piece.  We try hard to make sure they're as absolutely close as possible to the image shown, but you are not purchasing this exact, specific piece shown, just one substantially similar.