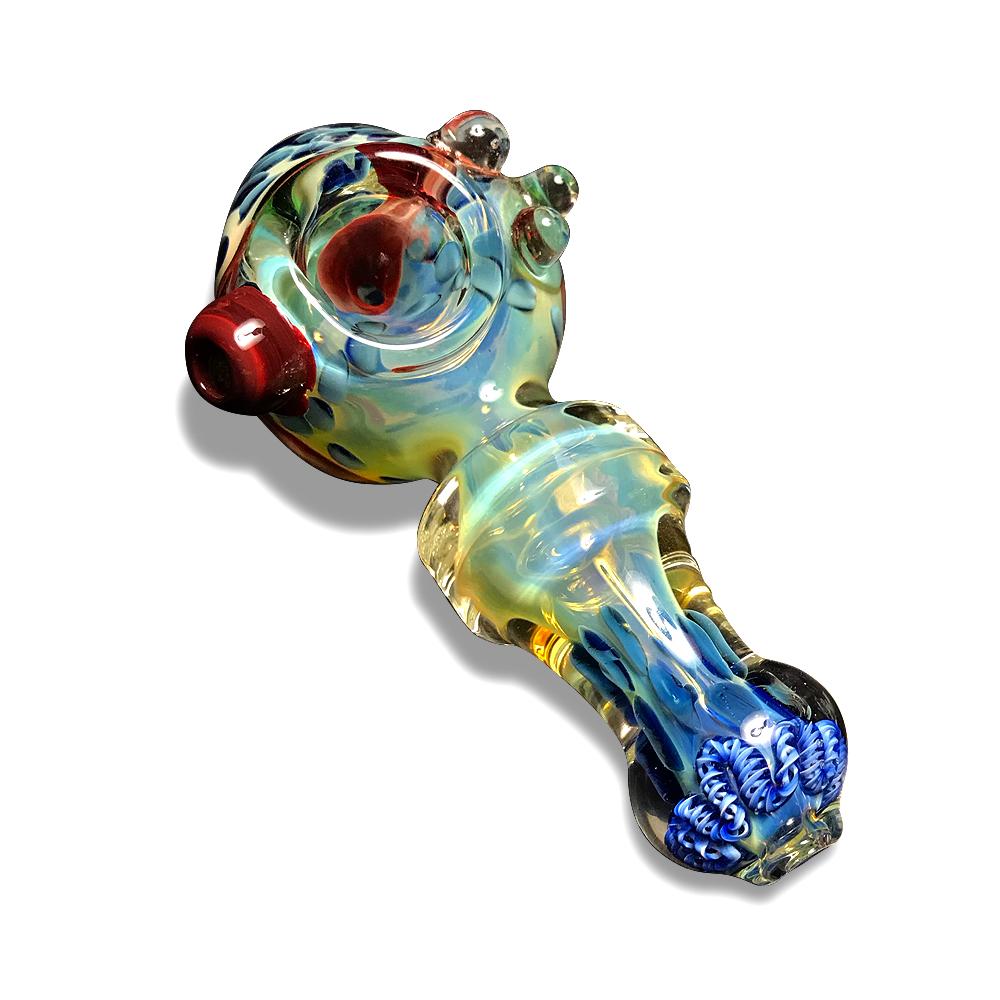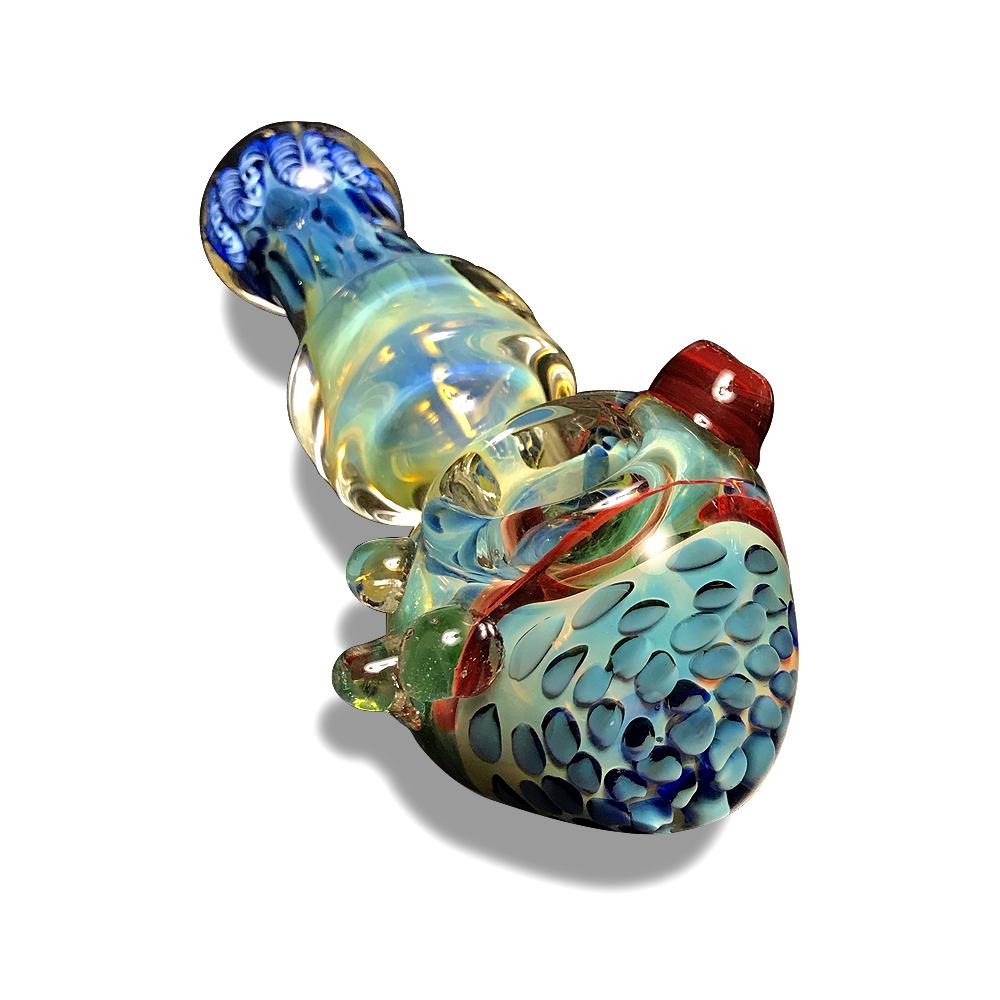 Multi-Colored Glass Spoon with Blue Swirls
SUPER THICK GLASS!  This super thick, high quality, hand-blown glass hand pipe (aka "spoon") is too gorgeous to pass up.  It fits comfortably in your hand, and has a nice weight and heft to it, and is a rugged piece.  
We also have a pink version, which can be sold separately or together with this one as a "His & Hers" bundle of matching blue and pink designs!
PLEASE NOTE: The photos show a representation of this style of pipe.  Each actual piece is individually handmade, so there may be slight variations from piece to piece.  We try hard to make sure they're as absolutely close as possible to the image shown, but you are not purchasing this exact, specific piece shown.