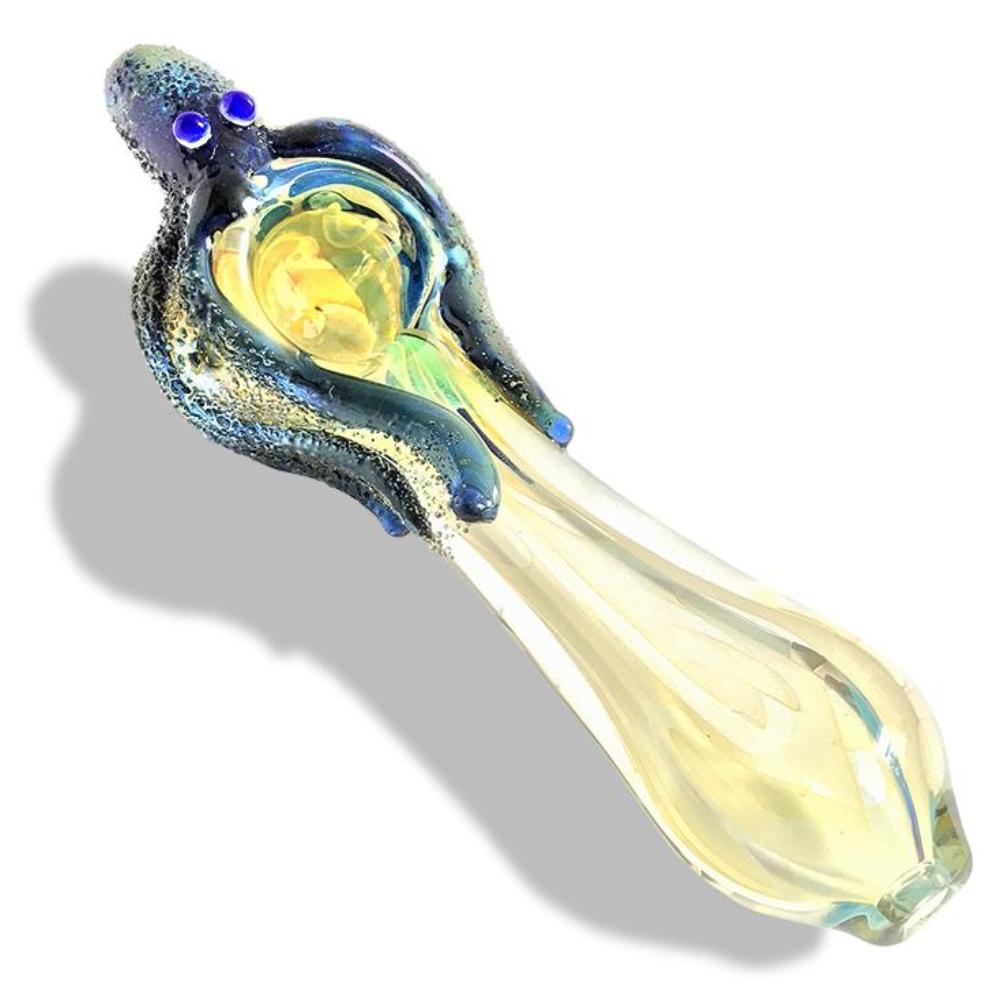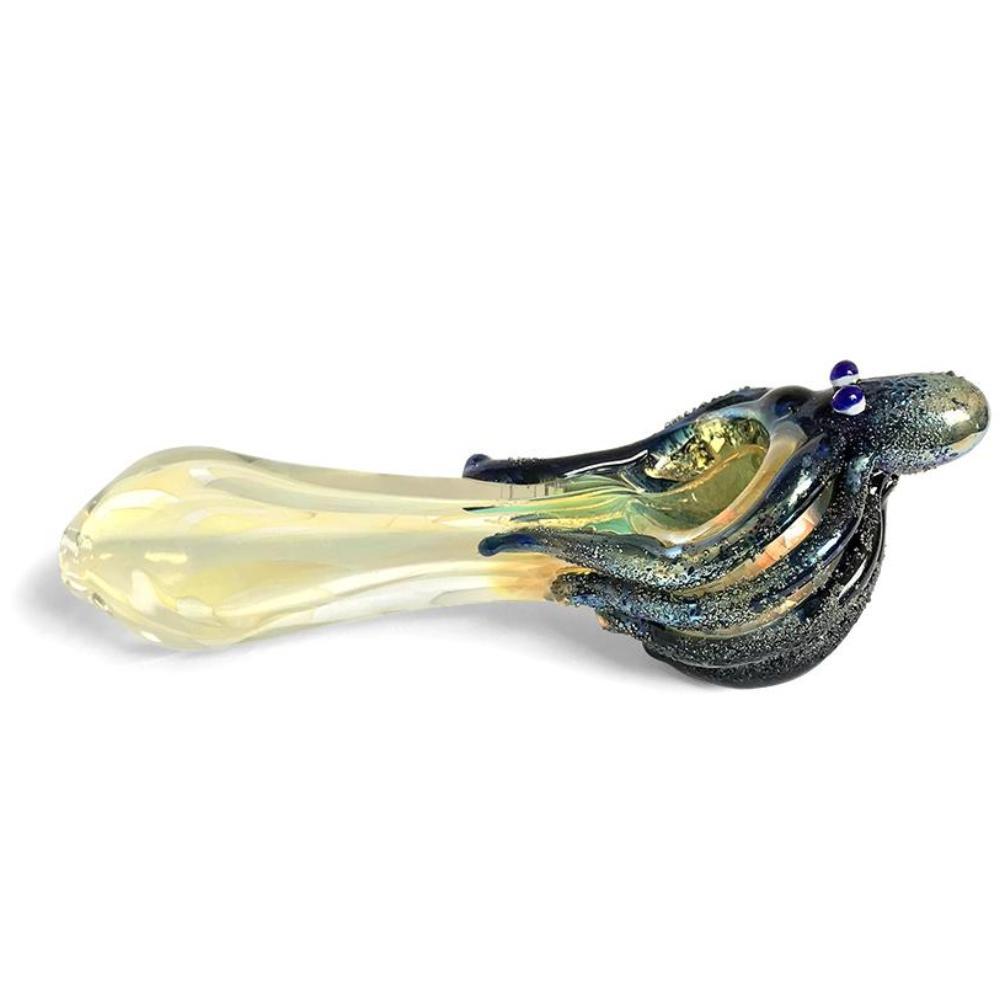 Cute Octopus Glass Spoon
Looking for something CUTE and a little different?
Check out this adorable octopus glass spoon!  The blueish-green octopus is painted in sparkling glitter paint, and the stem is largely transparent, made from a light yellowish glass. 
This is a well-made pipe, with a solid thickness.  Maybe not quite as super heavy duty as some of other other pipes, but definitely not frail.  This is a great quality piece that will last, and is a great conversation starter!