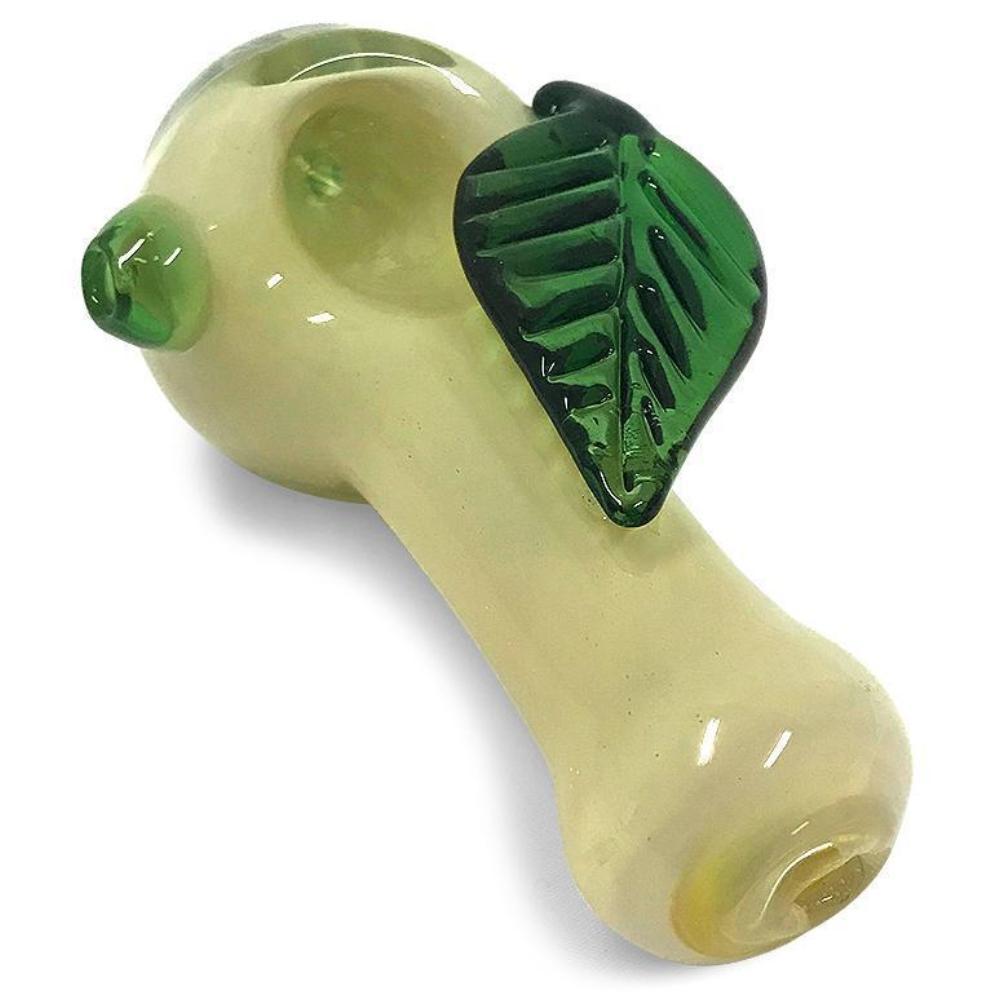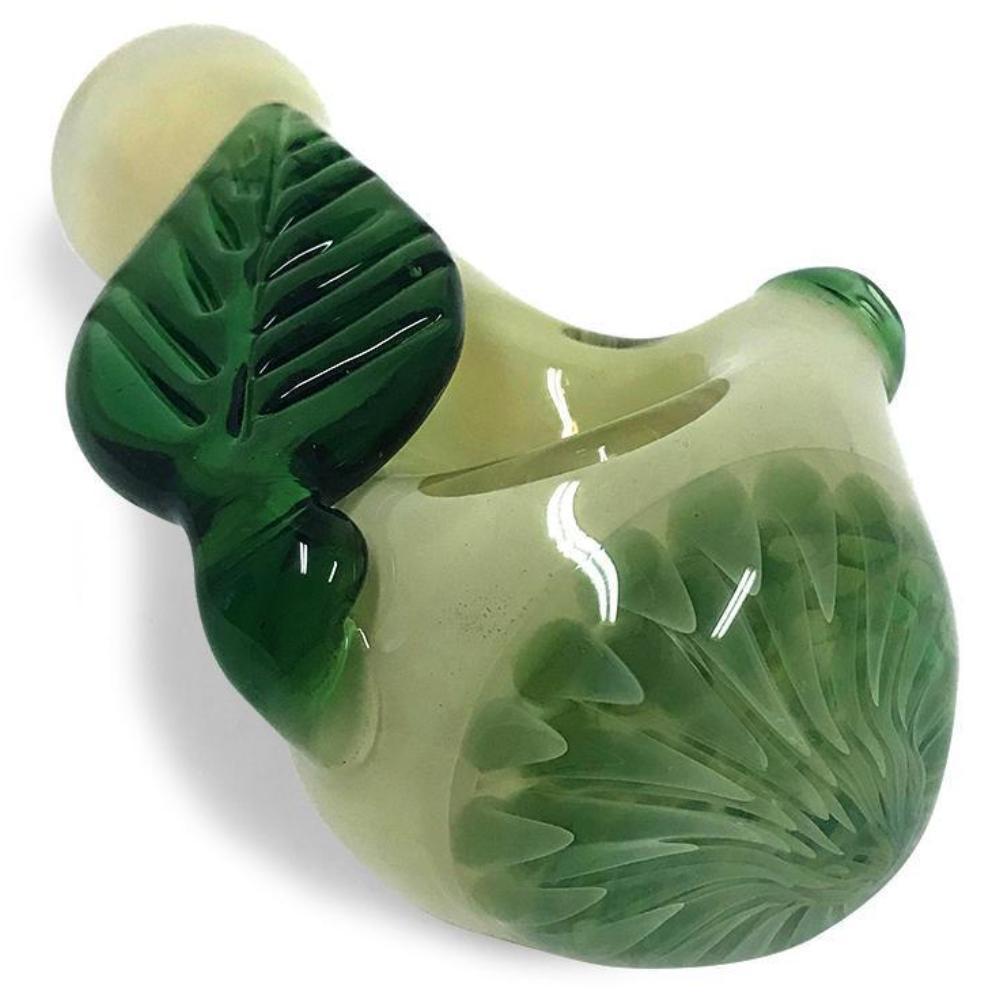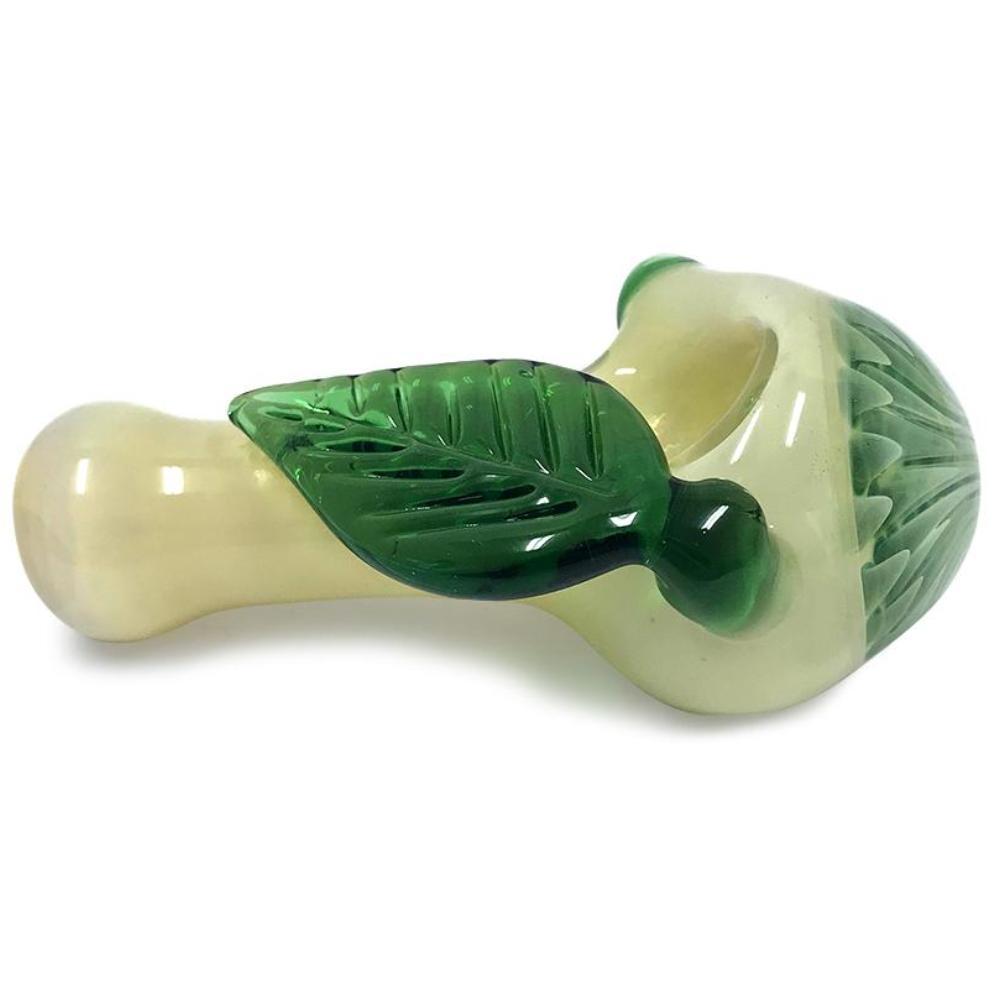 Cream Glass Handpipe with Green Leaf
SUPER THICK GLASS!  Connect with nature through this super thick, high quality, hand-blown glass hand pipe (aka "spoon") that is both pretty and classy. 
It fits comfortably in your hand, and has a nice weight and heft to it, and is a rugged piece.