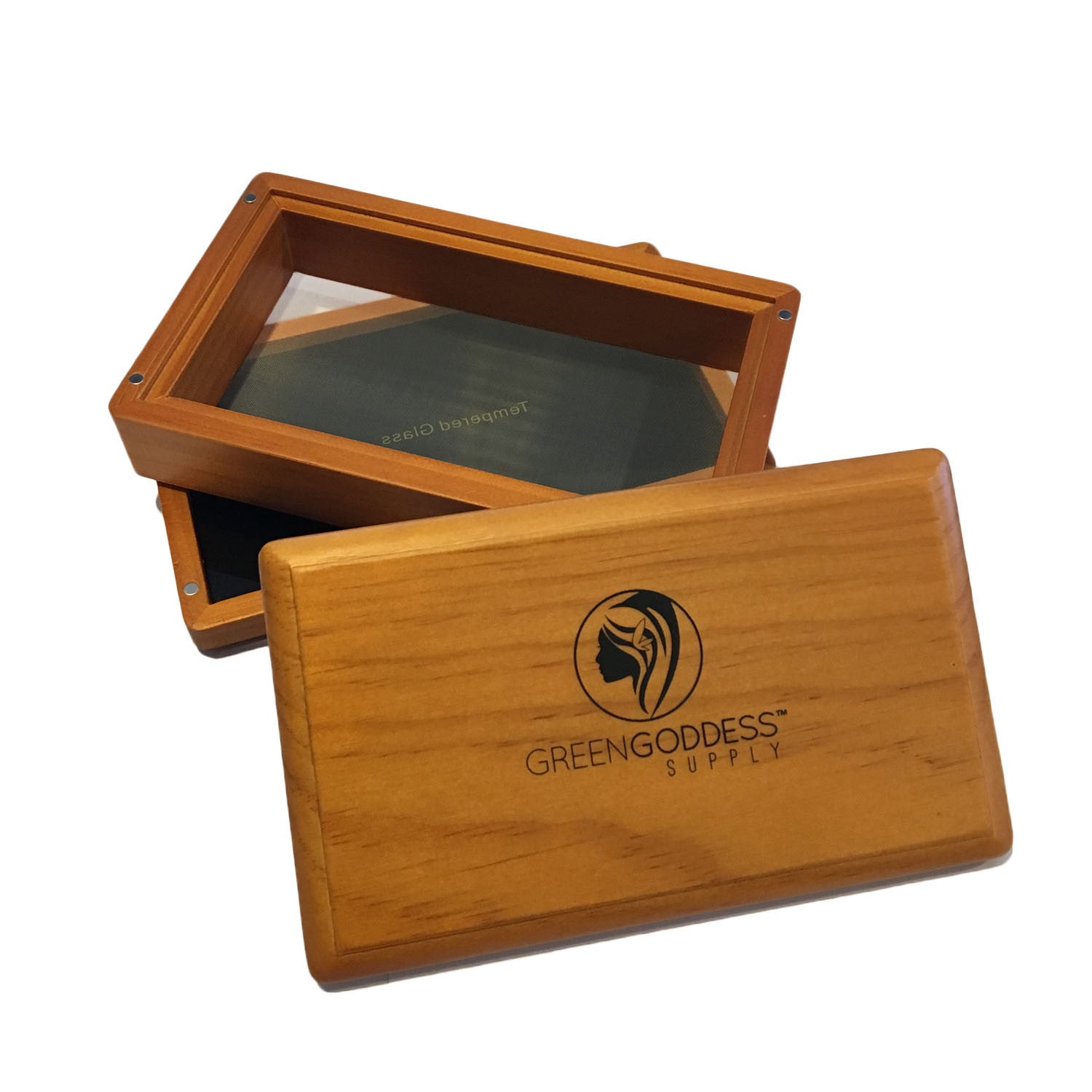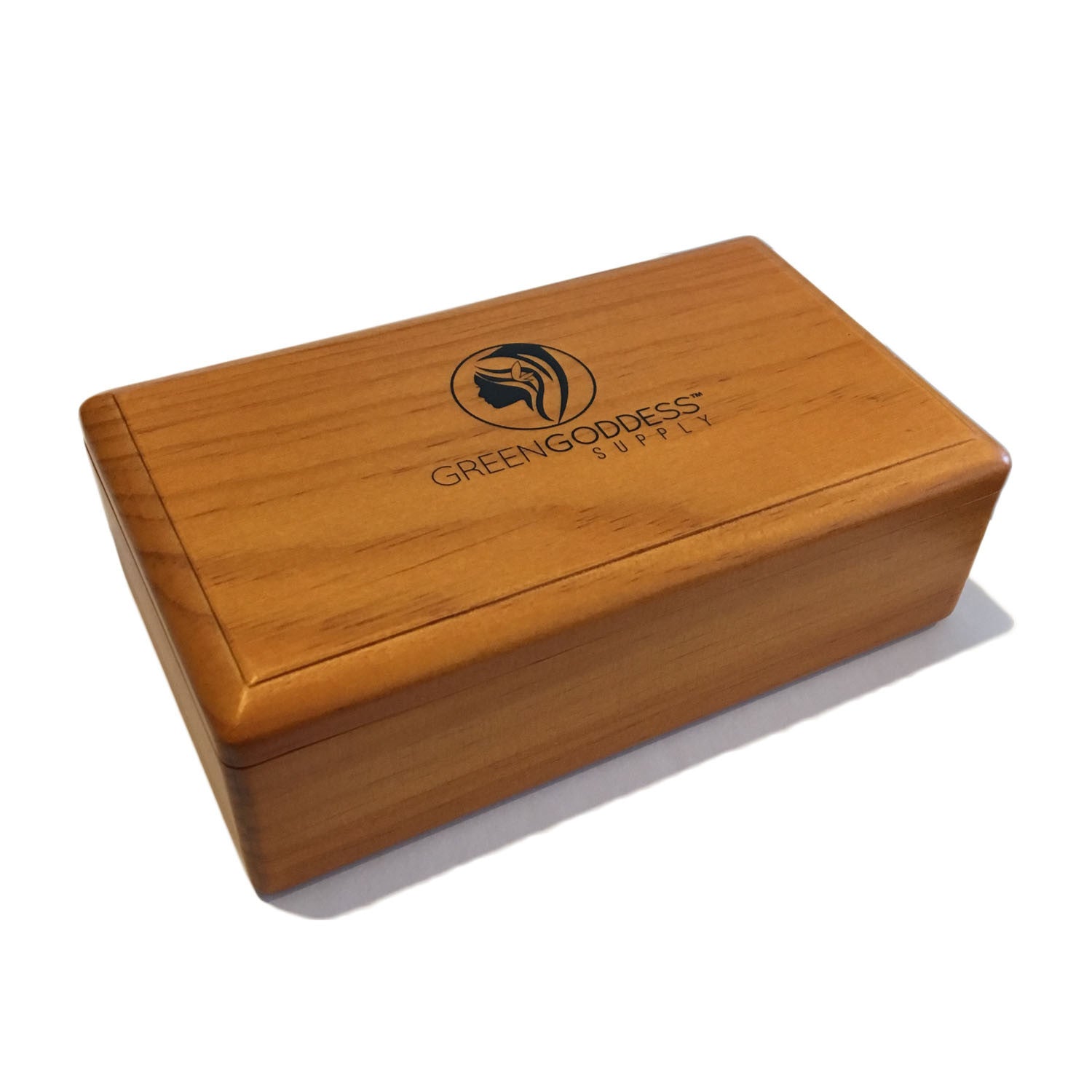 Medium Walnut Pollen Sifter Box
This pollen sifter box is made from a hard walnut wood. It features a high quality, 100 micron mesh screen to help filter the pollen from the herb. The filtered pollen is collected in a catch tray that connects magnetically to the bottom of the box. Many sifter boxes use cheap acrylic for their catch trays, but this box is lined with premium tempered glass to make for easy collection. 
The box features three pieces, a top, bottom, and central piece with a screen. The pieces are secured with high strength magnets to ensure that your herb & pollen is secure at all times. 
Walnut wood construction
100 micron mesh screen
Extra-strength magnets keep box secure
Removable tempered glass tray for easy pollen collection
Dimension: 6 5/8" x 4 7/4" x 2"