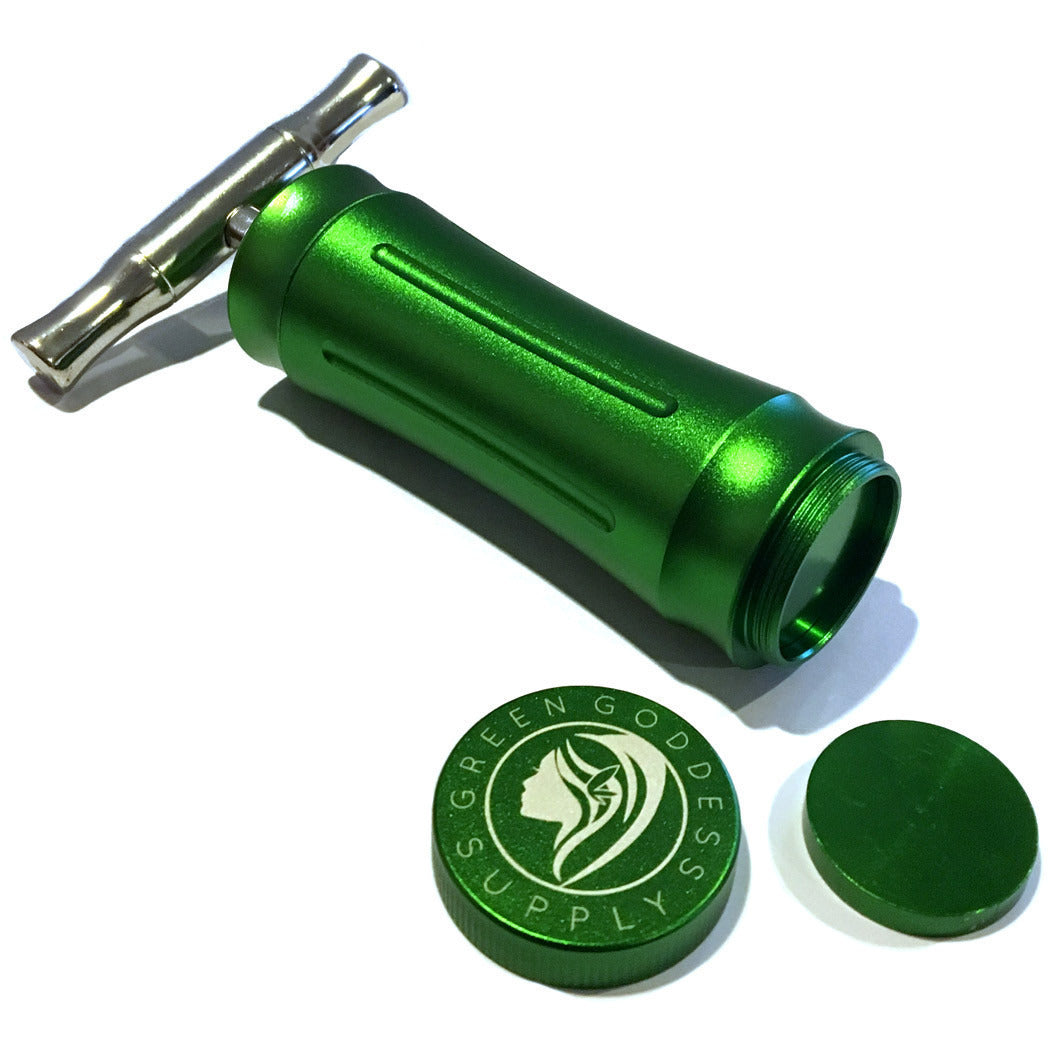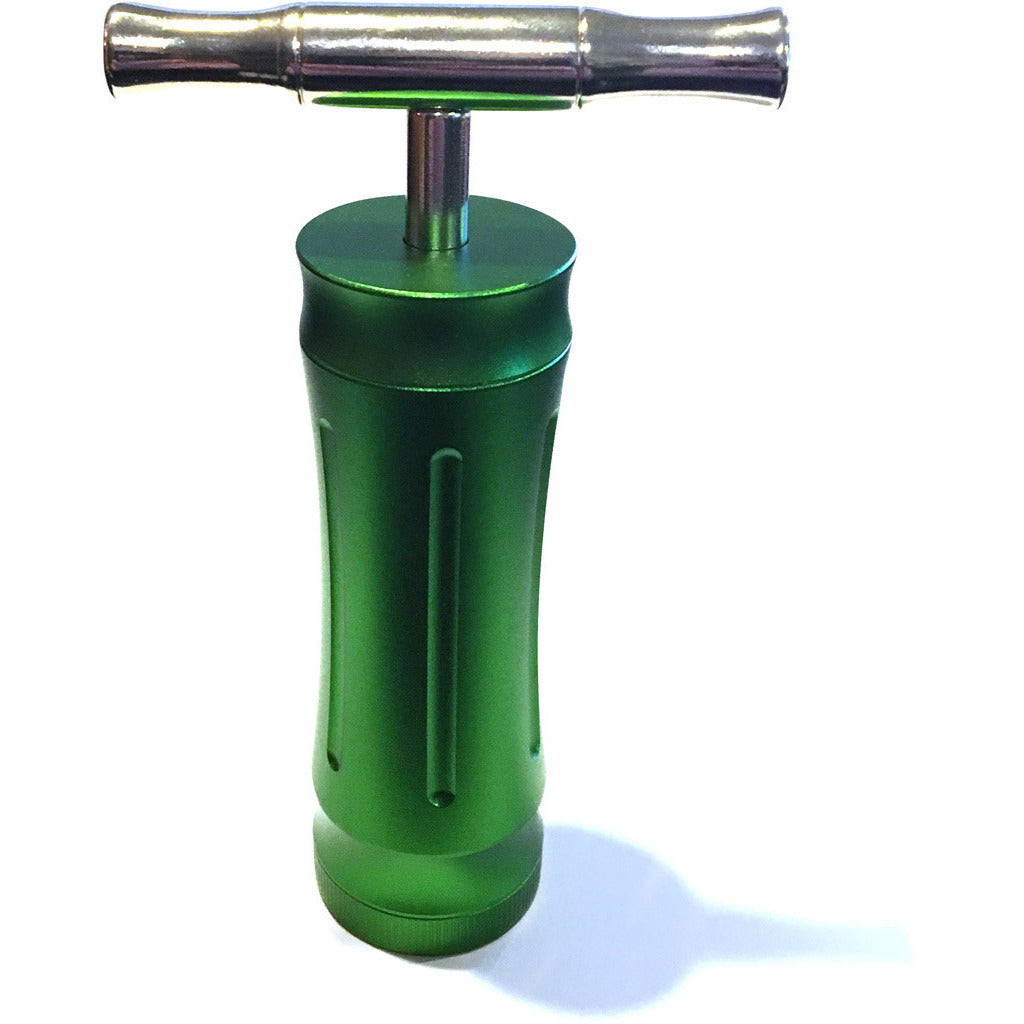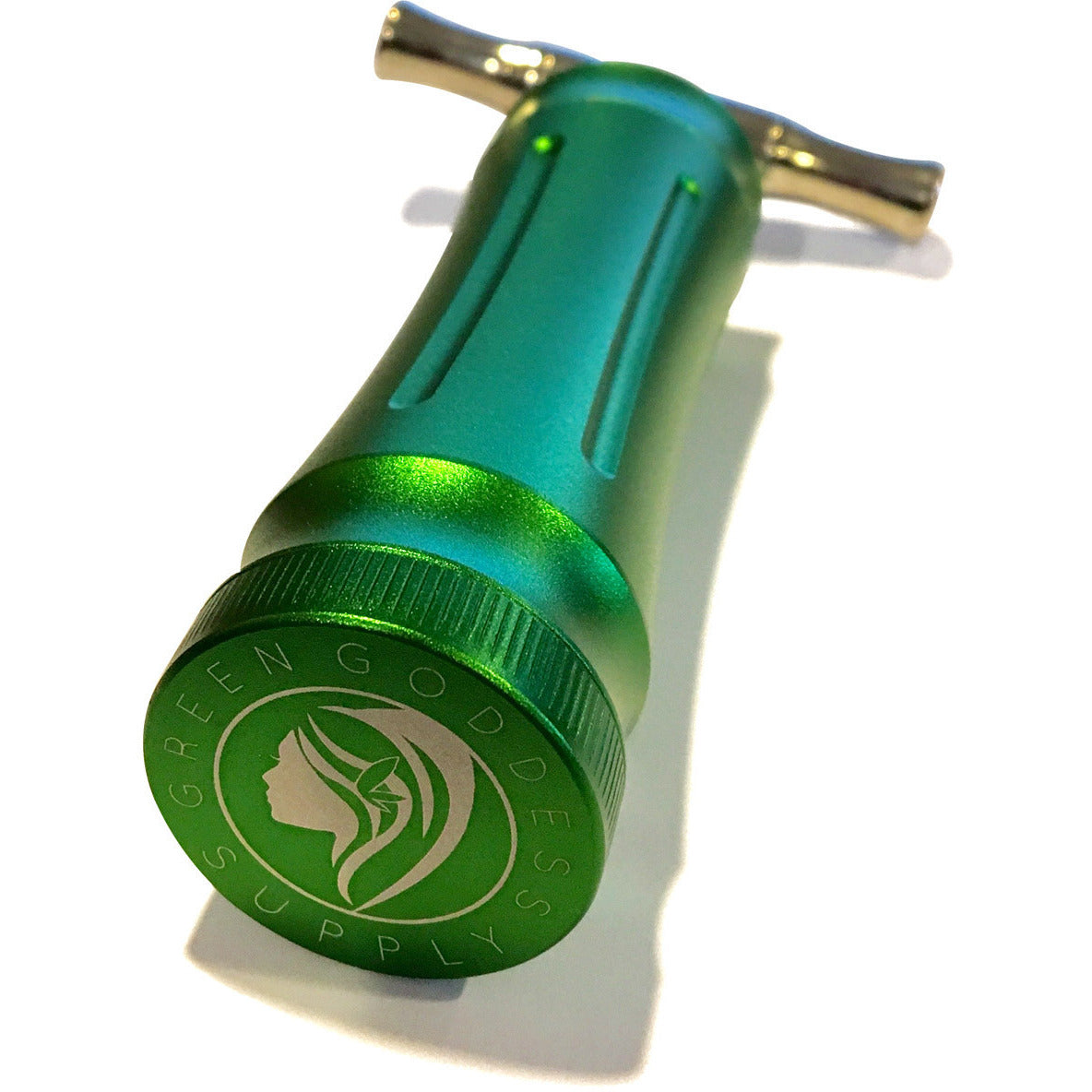 Aluminum Pollen Press with Handle
Stop messing around with cheap, hard to use pollen presses. Our Premium Aluminum Pollen Press with "T-Press" Style One-Piece Handle is made from high grade aluminum and features an easy to use handle for pressing. While other presses rely on the use of awkward multi-dowel pressing techniques, our press has a single dowel that is inserted in the press allowing you to cleanly press your pollen/kief every time.
We also found this tool to be very useful for pressing fresh flower into "pucks" for use in a rosin press.
The unit is 5" long and inside diameter is 1" (and up to 1" long inside).