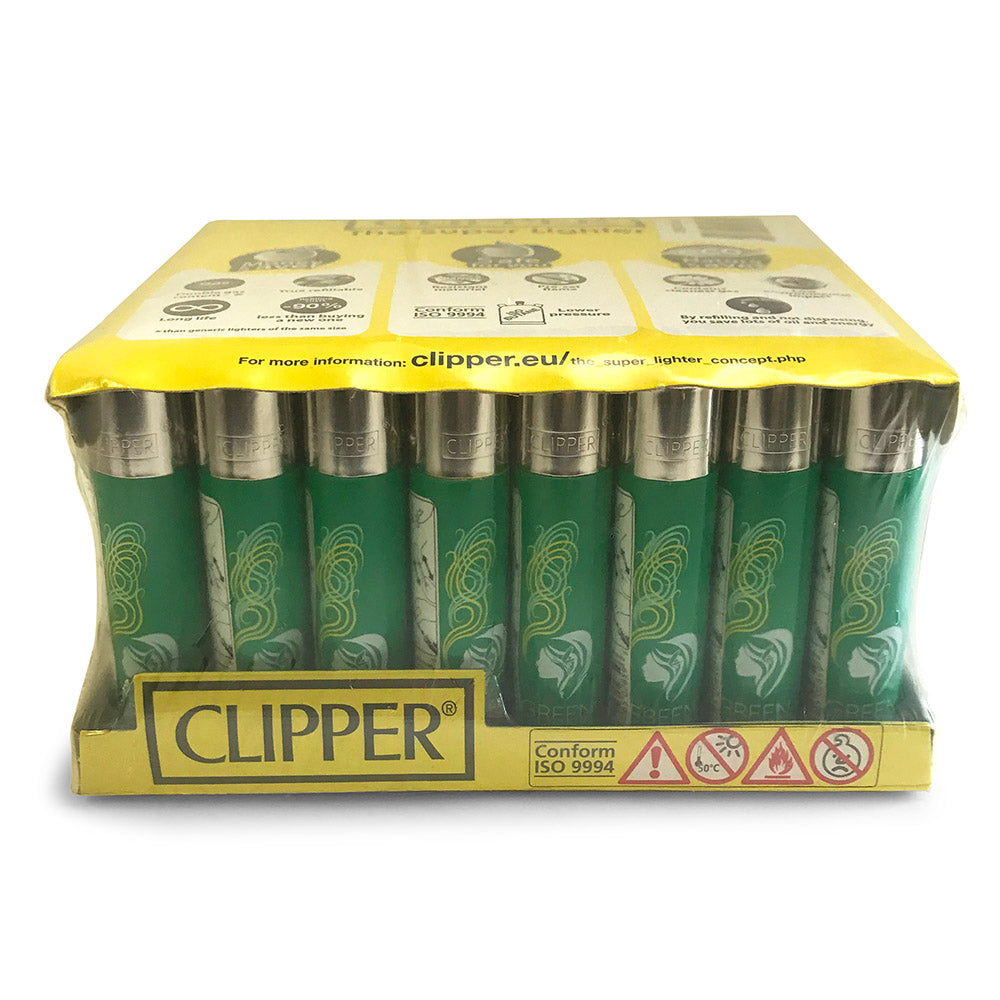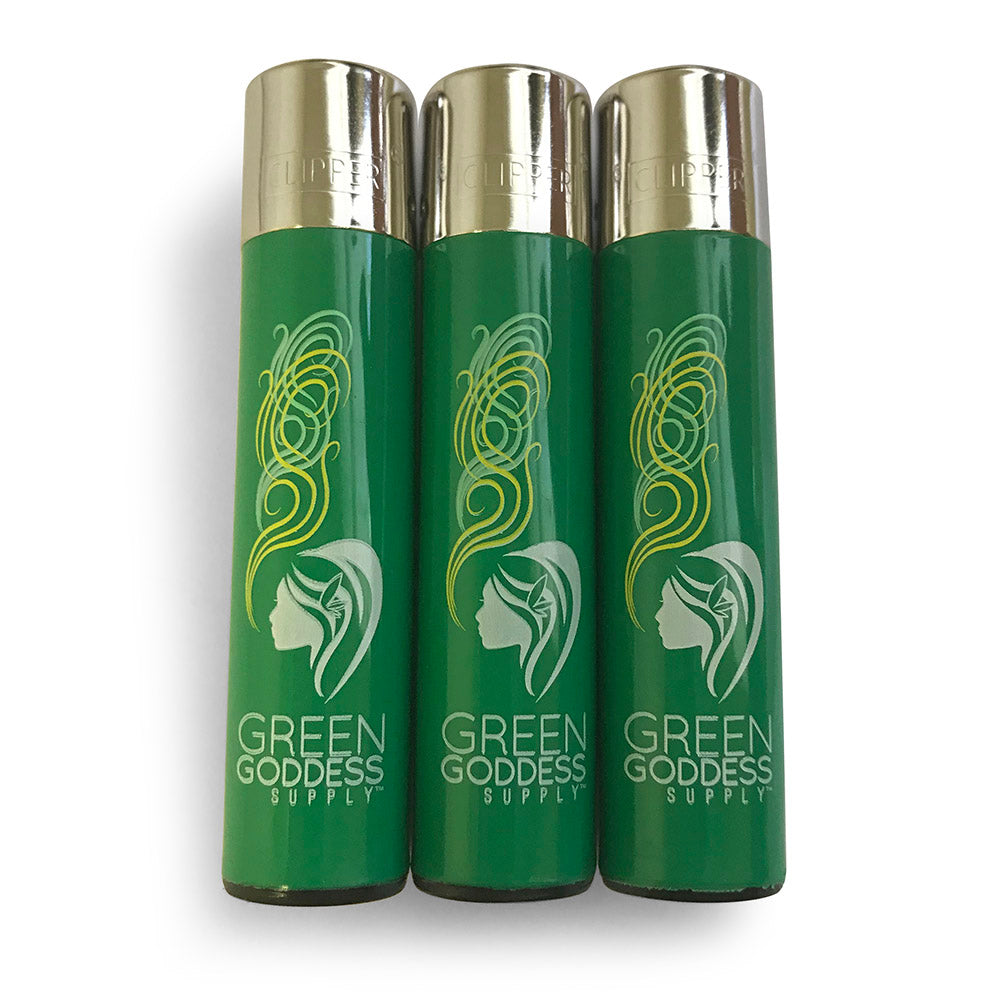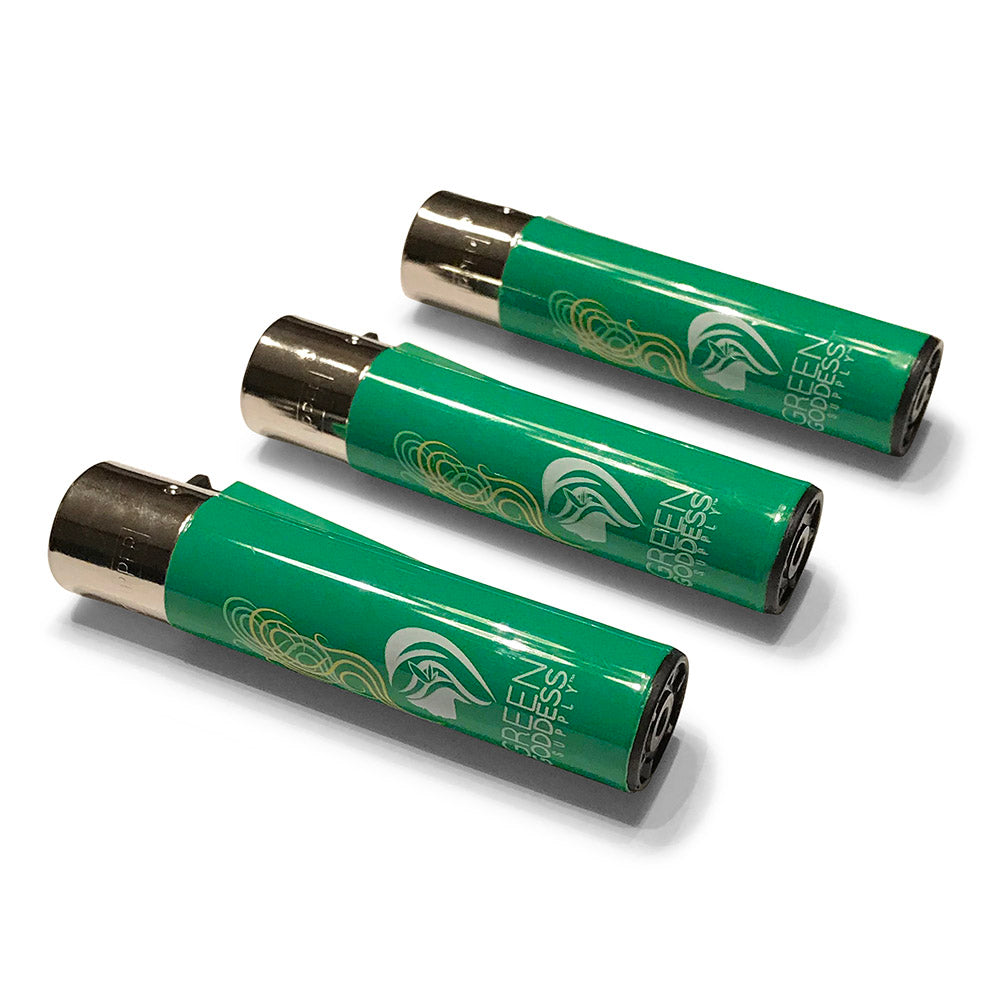 Clipper Lighter 48-Piece PDQ Display
Clipper lighters are the favorite lighter of the "underground culture" and a collector's item -- and now there's an official Green Goddess Supply Clipper Lighter!
This lighter is refillable, and carries a cool new design.  They come in a bundle of 48, in a counter top "soft display."